Browse PMNews Issues
Previous Issue | Next Issue
PM News
The Voice of Podiatrists

Serving Over 13,500 Podiatrists Daily

February 06, 2012 #4,377

Publisher-Barry Block, DPM, JD

A service of Podiatry Management http://www.podiatrym.com
E-mail us by hitting the reply key.
COPYRIGHT 2012- No part of PM News can be reproduced without the
express written permission of Kane Communications, Inc.
PODIATRISTS AND SPORTS MEDICINE
One in Five Dancers Has Athlete's Feet: NY Podiatrist
Athlete's foot doesn't only appear in sports teams' locker rooms. Dr. John Brummer, a podiatrist who works with New York City dancers at Steps on Broadway, says that one in every five dancers he sees has athlete's foot. What is it? An infection caused by fungus. Why do dancers get it? Their feet stay sweaty inside ballet slippers or pointe shoes for long periods of time, and dancing and jumping cause micro-trauma to the feet. How do you know if you have it? Your skin will be dry, cracked or flaking between the toes or on the sides of the foot. It may also be red and itchy or burning.
Dr. John Brummer
How do you treat it? Over-the-counter antifungal powders or creams usually clear up the infection in one or two weeks. If they don't, see a podiatrist; sometimes prescription products are necessary. How do you prevent it? Make sure your flat and pointe shoes completely dry out every night. You can also spray your feet with an alcohol-based solution after dancing.
Source: Pointe Magazine [Feb/March 2012]
PODIATRISTS AND HUMANITARIAN CAUSES
CA Podiatrist Recognized for Charitable Surgeries
Fresno podiatrist Dr. Thomas Kaschak has been selected by Kaiser Permanente to receive the 2011 David Lawrence Community Service Award, the medical group said in a release. Kaschak travels to Vietnam every year to perform surgeries on patients suffering from birth defects and other problems. Kaschak has performed these charitable surgeries since 1998 and is one of 15 Kaiser Permanente employees across the country to receive the award, which recognizes employees and physicians who have demonstrated extraordinary efforts to improve the quality of health in the United States and abroad.
Dr. Thomas Kaschak, third from left, with Dr. Glenn Weinraub, left, and members of the medical team in Vietnam.
Kaschak, along with other surgeons, medical assistants, nurses, and anesthesiologists typically perform about 30 surgical procedures each time they visit the Da Nang Orthopedic and Rehabilitation Center in Vietnam. Some of those treated have injuries they have carried from the time of the Vietnam War, while others have had recent encounters with land mines.
Source: The Fresno Business Journal [02/02/12]
HOSPITAL PODIATRISTS IN THE NEWS
MN Podiatrist Elected President of Medical Staff
At its annual meeting in December, the Douglas County Hospital medical staff elected the following officers for 2012: president, Russell Sticha, DPM; president-elect, Kurt L. Hansberry, MD; treasurer-secretary, Paul M. Kietzmann, MD; members at large are James A. Mann, DPM and Michael L. Bristow, DO.
Dr. Russell Sticha
Dr. Sticha is Board-certified by the American Board of Podiatric Surgery and specializes in the treatment and care of foot and ankle injuries. He is certified in surgery of the foot and ankle as well as the reconstruction of the rearfoot.
Source: Alexandria Echo Press [2/3/12]
MEDICARE NEWS
CMS Sets New Start Date for Anti-Fraud Program
A CMS anti-fraud program, whose Jan. 1 launch was scrubbed because of provider concerns, will start in June instead, according to the agency.
The pilot project will allow recovery audit contractors to review claims before they are paid, focusing on the types of claims historically associated with high rates of improper payments in seven states (California, Florida, Illinois, Louisiana, Michigan, New York and Texas), and claims with high volumes for short inpatient hospital stays in four states (Missouri, North Carolina, Ohio and Pennsylvania).
Source: Rich Daly, Modern Healthcare [2/3/12]
QUERIES (CLINICAL)
Query: Treatment Options Talocalcaneal Coalition
I have a patient in his late 20s with pain in his right foot. I ordered a CT which the radiologist read as, "Prominent bony coalition at the posterior talar calcaneal articulation medially. A small area of bony coalition is also at the middle talar calcaneal articulation." My patient is active hiking, biking, and does trips to Alaska exploring glaciers. The discomfort has gotten gradually worse over the years. He has tried to rest the foot for a few days at a time, but the pain has always returned. Does anyone have an idea how to alleviate his discomfort at this time? He can't afford the cost of surgery. I'm not certain if a supramalleolar brace would be effective or a custom-molded orthotic.
Edmond F. Mertzenich, DPM, MBA, Rockford, IL
QUERIES (NON-CLINCAL)
Query: Shoes/OTC Inserts for Size 20
I have a 19 year old male patient who is 6'9" and wears a size 20 shoe. Does anyone know where he might obtain shoes/sneakers? Do any of the labs have OTC inserts in that size? I know that I can order custom orthoses, but his finances are a problem at this time.
Chuck Ross, DPM, Pittsfield, MA
RESPONSES / COMMENTS (CLINICAL)
RE: The Use of Uloric vs. Allopurinol in the Management of Gout (Jon Purdy, DPM)
From: Peter Vannucchi, DPM
One reason why there are no high quality evidence studies for gout is due to the fact that the complexities of effective management make it difficult to treat. In Dr. Purdy's community of southern Louisiana, I am certain that primary physicians see lots of gout. Their lack of aggressiveness is not from a lack of understanding the disease, but from the difficulty of getting patients to abstain from the obvious, namely beer. Beer has guanine in it which is rapidly metabolized into uric acid. Beer is the major culprit. So when a patient has a six-pack on Saturday night, you can almost predict that the patient will be in your office or in the emergency room on Monday.
Patients also eat shellfish (namely mud-bugs and shrimp) as well as organ meat, and lots of red meat. Forget about high-purine vegetables - it turns out they are not a problem. Dairy products tend to decrease uric acid to some extent. This is all relatively new data that has come out in the literature. For a brief understanding of gout, and its complexities, please read my CME article in the January 2011 issue of Podiatry Management.
Peter Vannucchi, DPM, Dallas, TX, vannucchi@att.net
RESPONSES / COMMENTS (NON-CLINICAL)
RE: Walk for the Cure...NOT!
From: Robert Scott Steinberg, DPM
I have tossed all the Walk for The Cure materials in the trash. I am disgusted by actions of the Komen Foundation and the "diseased" minds that have taken it over and turned it into a political football. Further, this issue has also brought forth information on how the Komen Foundation has sued many, many fund-raising organizations claiming Komen owns the words "for The Cure." These are not nice people.
There are so many dedicated organizations that support women's health. Find one in your town or state and dump your support for Komen, please.
Robert Scott Steinberg, DPM, Schaumburg, IL, doc@footsportsdoc.com
RESPONSES / COMMENTS (EMR)
RE: Sammy Systems (Name Withheld)
From: Ken Katz
I have been following this thread with great interest and am extremely pleased and proud that the majority of the comments have been quite positive. Even the recent post from one of our alleged customers that references issues with the e-Prescribing system is positive. He stated that he is a "satisfied Sammy customer" but his/her information is not up-to-date. At Sammy, we take the comments and feedback we receive from our current and future customers very seriously. In fact, most of the enhancements we have made to our EHR have been the result of feedback we have received.
Our engineers and the engineers with our partners are actively working to improve the e-Prescribing interface that is built into our software. This has been an ongoing process and we will continue to work on this until all of our customers are 100% satisfied. While all eRx systems use the Internet, someone could be down due to...
Editor's note: Ken Katz's extended-length letter can be read here.
RESPONSES / COMMENTS (NEWS STORIES)
RE: UK Podiatrist's Confidential Records Laptop Stolen
From: Michael Brody, DPM
If this had happened to a podiatrist in the U.S., this would be a serious HIPAA breach.
This is a major problem for a number of reasons. First, the data on the laptop was not secured with encryption. This means not only would this be a HIPAA violation but this would be a breach that affects more than 500 patients. The breach would be posted on the ONC wall of shame. There are already two podiatrists listed on the "Wall of Shame". To view these incidents, you can visit...
Editor's note: Dr. Brody's extended-length letter can be read here.
MEETING NOTICES - PART 1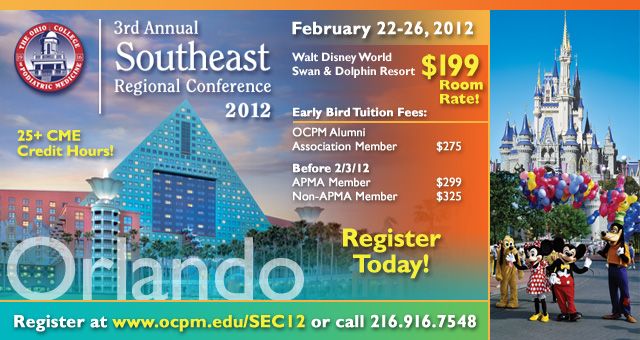 YOU CAN'T MAKE THESE THINGS UP
RE: Outrageous Shoe of the Day
Here's what happens when you don't take your shoes off while going through airport security.
I was sitting next to a gothic girl on the A train in Manhattan. According to her, these shoes glow in the dark.
MEETING NOTICES - PART 2
Codingline & PM News
In conjunction with AAPPM Present
The Greenbrier Coding & Practice Management Workshop - August 20-22
(Following the 2012 APMA Annual Scientific Meeting in Washington, DC)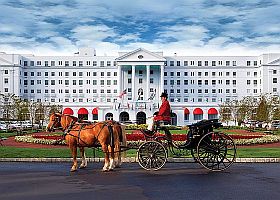 The Greenbrier, White Sulphur Springs, WV
Speakers: Harry Goldsmith, John Guiliana, Barry Block, Michael Brody, Paul Kesselman, Jonathan Moore, Rem Jackson, Chad Schwarz, and other nationally-known authorities.
Earlybird Bonus Until March 1 - Save $50
CODINGLINE CORNER
CURRENT TOPICS BEING DISCUSSED ON CODINGLINE'S LISTSERV INCLUDE:
o Hallux Varus Repair with TightRope
o Hammertoe Modifier
o Meaningful Use Core Measure #8
o Uncooperative MD/DOs - Therapeutic Shoes
o PQRS & Medicare Advantage Plans
Codingline subscription information can be found here
APMA Members: Click here for your free Codingline Silver subscription
CLASSIFIED ADS
SPACE AVAILABLE - NYC & LI
Office to sublet and share - East 60th Manhattan, and Plainview, Long Island. access to an MRI, Joint Commission certified operating rooms, digital x-ray, diagnostic ultrasound, and access to a multi-specialty ambulatory surgical center. Also availability E 22nd between 2nd and 3rd and E 70th off 3rd. Turn-key operation - no investment needed 516 476-1815 PODO2345@AOL.COM
PART-TIME PODIATRIST NEEDED - LOS ANGELES, CALIFORNIA
Busy podiatrist looking for assistance with patients located in facilities, homes, office, etc. Flexible hours, independence, and great compensation. If interested email CV to or call Terri at 323-353-8103. homefootcare@hotmail.com
ASSOCIATE POSITION – FLORIDA
Emerald Coast on the North Shore of the Gulf of Mexico, a well-established group practice with multi-offices, seeking an associate with opportunity for partnership for a PSR-24/36 Doctor well-trained in foot/ankle/diabetic problems/wound care/surgical and medical podiatric care, covering 3 area hospitals, NO nursing homes. e-mail letter of interest, CV, and references to basewedge@yahoo.com
ASSOCIATE POSITION - ARIZONA
Podiatrist to joint established practice in the Phoenix, Arizona area. Modern office utilizing EMR, Digital X-Ray, ultrasound, full DME, seeking entrepreneurial, ambitious individual who can provide excellent care and expand already existing patient base. Send CV to ArizonaFeet@gmail.com
ASSOCIATE POSITION - VICTORIA, B.C. CANADA
Beautiful Victoria, B.C. Canada on the ocean fast growing area, Associate for multi-office full scope practice Reply to dr.cole@shaw.ca
ASSOCIATE POSITION - SOUTHERN KENTUCKY
Available in beautiful southern Kentucky in progressive, multi-office practice with 6 providers. Excellent base salary, malpractice, full benefit package with 2-year track to partnership. Looking for someone that wants to grow with our practice, work hard and develop relationships with local hospitals and surrounding communities. Strong communication skills, bedside manner and willingness to learn a must. Narrow window for interviews: email CV and letter of interest before March 1: footdocky@gmail.com
ASSOCIATE POSITION - KANSAS CITY, MISSOURI
I'm not just looking for an associate. I am looking for a doctor who wants to build a highly successful career with a doctor who is as committed to their success as he is to his own. Go towww.YourFutureInPodiatry.com to find out about this opportunity.
ASSOCIATE POSITION - CENTRAL NJ
Looking for a three-year surgically-trained associate who has entrepreneurial spirit. Partnership guaranteed within three years for the right person. Must be very outgoing and personable. Great opportunity for a person who is confident and a go getter. drwfoot@verizon.net
PRACTICE FOR SALE - BALTIMORE, MARYLAND
Established 40+ year old well-rounded practice of both surgical and non-surgical care with special emphasis on sports medicine. Medicare and BS/private insurance base, no Medical assistance. Needs to transition to a confident well trained individual. Purchase can include building. Contact:podiatrypracticesale@gmail.com
EQUIPMENT FOR SALE
Cosman Radiofrequency Generator for Sale! Model RFG-1B Like New Condition. Comes with Manual, 17 Dispersive Electrodes, 2 CSK-R 10 Kits, 2 CSK-R 5 Kits, 11 CC RF Cannula 10cm/10mm/22G, 4 CC RF Cannula 10cm/5mm/22G, 1 - 5cm RF Cannula/22G (4mm Sharp Curved Tip), & 2 Replacement Fuses. Asking $10,500 OBO Please Contact: nffpbosk@gmail.com
PM News Classified Ads Reach over 13,500 DPM's and Students
Whether you have used equipment to sell or our offering an associate position, PM News classified ads are the fastest, most-effective way of reaching over 13,500 DPM's. Write to bblock@podiatrym.com or call (718) 897-9700 for details. Weekly ad rates start as low as $115 for a 50-word ad. THIS OFFER DOES NOT APPLY TO BUSINESSES PROVIDING PRODUCTS OR SERVICES. Note: For commercial or display ads contact David Kagan at (800) 284-5451.
Disclaimers
Acceptance and publication by this newsletter of an advertisement, news story, or letter does not imply endorsement or approval by Kane Communications of the company, product, content or ideas expressed in this newsletter. Any information pertaining to legal matters should not be considered to be legal advice, which can only be obtained via individual consultation with an attorney. Information about Medicare billing should be confirmed with your State CAC.
---
THIS MESSAGE IS INTENDED ONLY FOR THE USE OF THE INDIVIDUAL OR ENTITY TO WHICH IT IS ADDRESSED AND MAY CONTAIN INFORMATION THAT IS PRIVILEGED, CONFIDENTIAL AND EXEMPT FROM DISCLOSURE.
---
If the reader of this message is not the intended recipient or an employee or agent responsible for delivering the message to the intended recipient, you are hereby notified that any dissemination, distribution, or copying of this communication is strictly prohibited. If you have received this communication in error, please immediately notify me and you are hereby instructed to delete all electronic copies and destroy all printed copies.
---
DISCLAIMER: Internet communications cannot be guaranteed to be either timely or free of viruses.
Guidelines
To Post a message, send it to: bblock@podiatrym.com
Notes should be original and may not be submitted to other publications or listservs without our express written permission.
Notes must be in the following form:
RE: (Topic)
From: (your name, DPM)
Body of letter. Be concise. Limit to 250 words or less). Use Spellchecker
Your name, DPM City/State
Subscribers are reminded that they have an ethical obligation to disclose any potential conflicts of interest when commenting on any product, procedure, or service.

Barry H. Block, DPM, JD
---
Browse PMNews Issues
Previous Issue | Next Issue