Browse PMNews Issues
Previous Issue | Next Issue
PM News
The Voice of Podiatrists

Serving Over 11,000 Podiatrists Daily

March 19, 2009 #3,497

Publisher-Barry Block, DPM, JD

A service of Podiatry Management http://www.podiatrym.com
E-mail us by hitting the reply key.
COPYRIGHT 2009- No part of PM News can be reproduced without the
express written permission of Kane Communications, Inc.
Podiatry Ultrasound Imaging from Atlantic Medical LLC
Visit us at The Podiatry Institute Update 2009-Atlanta, Georgia March 26-29 for a
FREE Diagnostic Ultrasound Training DVD!
Digital ultrasound imaging equipment starts at about $210/month with 0 down.
Call 888-383-8858 for an in-office demo or sign up for an upcoming webinar. Visit us at
AtlanticMedicalLLC.com or email: info@atlanticmedicalllc.com or upcoming shows:
• Midwest Podiatry Conference-Chicago, IL April 2-5
• Podiatry Institute TPMA Spring Conference-San Antonio, TX April 17-19
• WSPMA Annual Meeting and Scientific Seminar-Cantralia, WA April 17-19
Atlantic Medical, The Leader in Diagnostic Equipment and Education (Promo#AU0310)
PODIATRISTS IN THE NEWS
Bigfoot Prints Likely Not a Hoax: IL Podiatrist
It's one of the Pacific Northwest's most intriguing stories: A great ape-like creature lurking in the forest. For years, the Sasquatch, also known as Bigfoot, has sparked debate. Recently, local podiatrist Dr. Michael Nirenberg applied his forensic skills to alleged footprints of the creature at the request of The History Channel's "MonsterQuest." The episode is tentatively set to appear in early April.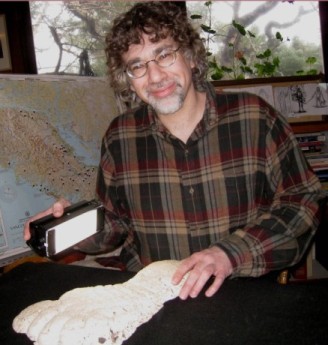 Dr. Michael Nirenberg examines alleged sasquatch footprints
"MonsterQuest" is a series that follows researchers studying peculiar creatures. In November, producers of the show contacted Nirenberg and flew him to Vancouver Island, British Columbia, to meet with wildlife biologist and Bigfoot aficionado John Bindernagel. Nirenberg examined about 20 footprint casts and molds. "They never before had a podiatrist look at these footprints," Nirenberg said. "They had zoologists and different specialists look at them."
Before viewing the footprints, Nirenberg said he was a bit cynical about the existence of Bigfoot, but kept an open mind. "I met with (Bindernagel) and we looked at the prints, and they videotaped me talking to him about the footprints, and looking at them and studying them," Nirenberg said. "After that, they gave me a few hours to study the footprints. They then asked me what I thought: Did I think they were a hoax? Did I think they were real?" "At the end of all of this, there was nothing there I saw that screamed hoax. I think for someone to hoax these footprints would be very difficult."
Source: Elizabeth Lisican, Post-Tribune [3/16/09]

CaerVision Podiatry Network
Market your practice and educate your patients in the Waiting Room
• Podiatry specific education to increase compliance and save time.
• Custom practice profile features your services, expertise and credentials.
• Our customers have this to say: "This is a great service at an unbeatable price"… "I am getting CaerVision for all 4 of my offices"… "very professional" … "My patients love it!" … "this is a no-brainer for every podiatrist" … "I get new patient referrals because of this system."
See us at the Midwest Podiatry Show in Chicago 4/2 – 4/5 at booth 915.
For more information on how to get a CaerVision System of your own, call us at 888-841-CAER or logon to www.caervision.com and click on podiatry. (CP0313)
APMA COMPONENT NEWS
IL Podiatrist Discusses Women's Foot Health on Chicago Radio Show
On Sunday, March 15th, Bela Pandit, DPM, from the Illinois Podiatric Medical Association was interviewed by Maura Myles and Wendy Snyder of WLS-AM in Chicago. During the 15-minute interview on the highly rated news and talk program, Pandit talked about women's foot health and answered several questions from listeners.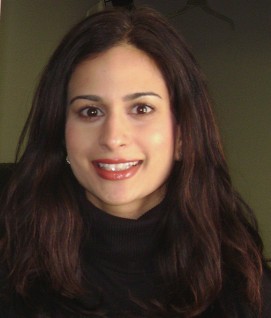 Dr. Bela Pandit
"Women especially need to be aware of the over use of flip flops as the weather gets warmer," Dr. Pandit advised. She recommended women purchase a sandal with more cross support that prevents slipping and a slightly elevated heel and sturdier construction to provide a better foundation for women's feet.
Pandit, who practices in Evergreen Park, IL took calls from several listeners, including one from a woman whose daughter jammed her toe while dancing. The woman asked if there was an at home kit she could buy to help treat her daughter's toe. "Please don't treat that at home,' Pandit urged. "Call the IPMA and get a referral for a podiatrist near you who can examine her toe and treat it properly."

DOX PODIATRY - Electronic Medical Records
Please visit our NEW Website
DoxEmr.com
March Show Special – Free Tablet PC*
PRACTICE LIKE THE BEST
MAKE MORE MONEY - SAVE TIME - DOX PODIATRY
DOX Podiatry is the leading web-based EMR solution designed by Podiatrists for Podiatrists that enables you to make more money in less time. Let us show you how in a quick, 40 minute, web-based demonstration.
• COMPLETE PODIATRY SPECIFIC MEDICAL DATABASE
• NO CUSTOMIZATION REQUIRED • EVERYWHERE ACCESS
• READY TO USE DAY ONE • CERTIFIED SAFE & SECURE
DoxEmr.com
CALL 1-877-270-3518 OR EMAIL INFO@DOXEMR.COM
* Call for details
AT THE COLLEGES
March Madness Comes to Samuel Merritt University
Screaming fans. Buzzer beaters. Pressure-packed free throws. That is what students from the California School of Podiatric Medicine (CSPM) at Samuel Merritt University (SMU) can expect at the Annual Podiatric Student Basketball Tournament.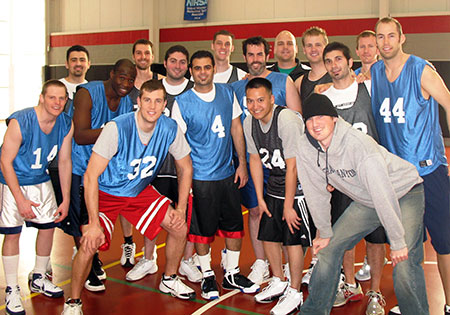 CSPM Men's Basketball Team at 2008 Tournament
The University is hosting the tournament on March 27 and 28 for the first time since it began in 1985 as an annual event organized by the American Podiatric Medical Students Association (APMSA) Corporate Advisory Board. About 40 SMU students in the Doctor of Podiatric Medicine (DPM) program will compete against basketball players from the other seven podiatry schools around the country.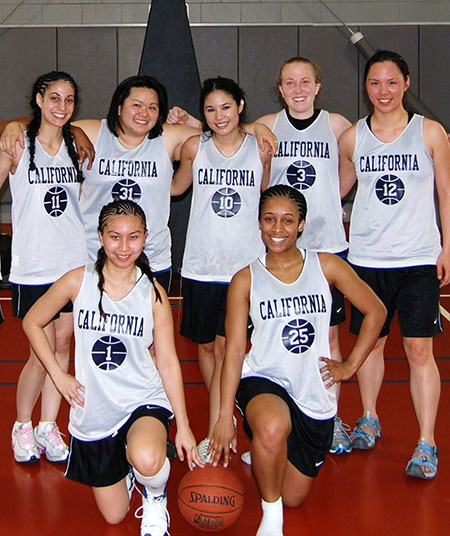 CSPM Women's Basketball Team at 2008 Tournament
For Ninveh Hiskail, second-year podiatry student, the tournament is an opportunity to build student camaraderie, promote athletic competition and bring positive recognition to CSPM. "Many of the players from the other schools have never been to the West Coast so my hope is that when they leave the tournament they regard CSPM and our students very highly and recall positive things about their experiences here."
Source: Samuel Merritt University eNews [Spring 09]
Premium Web Sites that Generate New Patients!
"...1,269 new patients!" — Greg Renton, Orlando, FL
"...1,213 new patients!" — Dr. Robert J. Abrams, Newhall, CA
"...724 new patients!" — Dr. Mitchell Waskin, Richmond, VA
Officite has built over 4,000 Web sites worldwide. We have Podiatric specific content, experience with search engine marketing for a podiatry practice, and we make the process of setting up a site easy.
PM News Special: $1,000 OFF practice web site.
Click here for details or call Officite at (866) 889-4067.

Current Clients…upgrade to a new site design & our site editor…call for details!
MEDICARE NEWS
CMS May Drop MD-Owned Hospitals If Docs Don't Disclose Their Ownership Interests
Transparency in health care took another step forward with the implementation of a new requirement that physicians tell patients when they are being referred to a hospital owned partly by the physician. But this time CMS is putting the burden on hospitals to ensure that physicians follow through. According to Medicare Transmittal 58 (Change Request 6303), issued March 6, CMS can "terminate [provider] agreements with hospitals that fail to make required disclosures on physician ownership."
The transmittal, which takes effect June 8, also uses the threat of medical-staff membership revocation as another means to promote compliance with the disclosure requirement. "If the physician fails to disclose this information, the physician may lose his or her hospital medical staff membership," the transmittal says.
Though this mandate centers on physician-owned hospitals, a broader disclosure phenomenon has taken root, says South Bend, IN attorney Bob Wade. Many states require physicians to disclose to patients the financial interests the physicians have in various entities, including hospitals, Wade says. The state disclosure mandates are not limited to hospitals.
Source: Report on Medicare Compliance [3/16/09]
NEUREMEDY™ FOR NEUROPATHY
Join the hundreds of podiatrists who have made Neuremedy
their first option in the management of peripheral neuropathy.
New scholarly, double-blind study documents the efficacy of
the active ingredient in Neuremedy, benfotiamine, in the
treatment of peripheral neuropathy.
Click here for more details.
Increase your practice income.
Dispense Neuremedy from your office.
866-634-2745 neuremedy.com
PRACTICE MANAGEMENT TIP OF THE DAY
3 Signs That Say 'I'm Not Listening'
Your listeners often will give physical cues when they are tired of listening and want a chance to speak. You should become aware of those signals; they let you know that people are no longer paying full attention to your words. Watch for these signs:
• Taking a noticeably deeper breath. If your listeners sense an opportunity to talk, they may breathe in so they are prepared to speak.
• Opening their mouths as if to speak and then quickly closing them.
• Raising an index finger. Trained since early childhood to raise a hand for permission to speak, many adults now use a single finger to let you know they want to pose a question or raise an objection.
Source:— Adapted from Talk Is Not Cheap, by Beverly Inman-Ebel, Bard Press via Communication Briefings
Dr. Comfort Shoes: The Finest Quality Diabetic Footwear Period!
When you put your patients in Dr. Comfort Shoes, you're giving them the highest quality footwear available and adding significant value to your practice.
Here are some of the reasons why Dr. Comfort is the best value in diabetic shoes:
• Free returns
• We provide marketing for you, with over 20,000 discrete referrals every year.
• We advertise in over a dozen diabetic and consumer publications each month.
• There's no need for a large inventory – our fitting center contains every size and style.
Call 800-556-5572 or email Dr. Comfort now to experience exceptional quality and profitability with our exclusive turn-key program.
RESPONSES / COMMENTS (CLINICAL)
RE: Use of Nerve Biopsy (Gerald Mauriello, Jr., DPM, MA)
From: Elliot Udell, DPM
Dr. Mauriello asks whether taking a nerve biopsy would be helpful in managing the case of idiopathic peripheral neuropathy presented by Dr. Haspel. In neuropathic symptoms caused by such conditions as diabetes, there is a pattern of small nerve destruction which is present in the distal small nerves. With other causes of neuropathy, the anatomic location of the nerve degeneration (if indeed there is a specific location) is more central. Hence, nerve biopsy could give some helpful, but not necessarily diagnosis-making information. It may "narrow the field a bit."
This information would not be as specific as, let's say, taking a culture of an abscess would be in determining a specific micro-oganism and its sensitivity. The doctor and patient, after getting back the results of the nerve biopsy, might still be in the realm of uncertainty as to what's causing the symptoms, so treatment options would still remain the same. Because nerve biopsy is still an invasive procedure, its risks might outweigh its benefits in the specific case presented by Dr Haspel.

Dr Brad Bakotic gives very informative lectures on nerve biopsy technique and his pathology lab promotes and performs this type of nerve testing. Helpful information about nerve biopsies and how to perform them is available from his lab.

Elliot Udell, DPM, Hicksville, NY, Elliotu@aol.com
MEETING NOTICES
THIS WEEKEND IN LOS ANGELES!
DFCon, the Premier International Diabetic Foot Conference
19-21 March 2009
Renaissance Hollywood Hotel, Los Angeles

• Register online now at DFCon.com and save $75
• Benefit from stellar education by 40+ international faculty
• Network with colleagues from all 50 states and 50+ countries
• Earn 25.5 CMEs
• Stay in style ar Renaissance Hollywood Hotel for $209
Co-Chairs: George Andros, MD & David G. Armstrong, DPM, PhD
Presenting Sponsor: Providence Saint Joseph Medical Center
337.235.6606 • 337.235.7300 (fax) • email conference@DFCon.com
RESPONSES / COMMENTS (CODINGLINE)
RE: CAM Walker After Base Wedge Osteotomy (David Sands, DPM, Paul Kesselman, DPM)
From: Jeffrey Kass, DPM, Hal Ornstein, DPM
I was wondering if we could get a second opinion on Dr. Sands' question regarding proper billing of a CAM walker post-osteotomy. I would have tried billing it out using a hallux valgus code with the understanding if it was not paid by the insurance, the patient would have to pay cash.
While, I respect Dr. Kesselman and his response - I think putting a diagnosis of fracture is a bit misleading. Is it not?

Jeffrey Kass, DPM, Forest Hills, NY, jeffckass@aol.com
I have a concern about using fracture diagnosis code for use of non-pneumatic walker post-operatively after a base wedge when an osteotomy is performed. From a medical-legal standpoint, if you go to court in any malpractice case related to the surgery, a savvy attorney for the plaintiff will focus the jury on the word "fracture." We know in what vein we are using the diagnosis of fracture, but the layman on the jury looks as a fracture in a negative way and will assume that during the surgery we had a complication and created a fracture.
In my opinion, the diagnosis to consider for use on non-pneumatic walker post-operatively is "pain in limb" (729.5) and "pain in joint" (719.47).
Hal Ornstein, DPM, Howell, NJ, toetoe@optonline.net
THE CONFERENCE WHERE YOU ENJOY WORLD-CLASS EDUCATION AND FIRST-CLASS TREATMENT
GEORGETOWN UNIVERSITY HOSPITAL
2009 DIABETIC LIMB SALVAGE CONFERENCE
JW Marriott Pennsylvania Avenue, Washington, DC
24-26 September 2009
• Register online now at DLSConference.com and save
• Join 1,400+ colleagues • 60+ faculty • 75+ exhibitors
• Expanded live cases from Georgetown ORs • Earn 28 CMEs
Co-Chairmen: • John S. Steinberg, DPM • Christopher E. Attinger, MD
• Richard F. Neville, MD
337-235-6606 • 337-235-7300 (fax)
---
For a list of all meetings go to: www.podiatrym.com/meetings.pdf
RESPONSES / COMMENTS (NON-CLINICAL)
RE: Potential Discontinuance of Medinotes Support (Elliot Udell, DPM)
From: Zac Childress, Richard A. Simmons, DPM
As a Medinotes Business Partner, it has been communicated to us that the product will be supported through at least 2013 by Medinotes. This gives us another 4 years and 9 months before that date passes. You will not be required to change software packages. If you wish to continue using Medinotes e software, there is nothing to stop you from doing so.

Medinotes does have a new offering that is keeping pace with the growing demands of CCHIT and the marketplace. Any support current Medinotes e user will have the right to trade in their Medinotes e EMR for the PeakPractice EMR in a "like for like" exchange of product. The only fees I am aware of would be for Microsoft SQL licensing to take advantage of the patient portal/kiosk that allows patients to enter their own histories, allergies, chief complaints, etc. The portal/kiosk licensing is not a mandatory purchase.

Those with a long history with Medinotes will remember that PodNotes became Charting Plus, which became Medinotes e. With each new version of the software, come features and enhancements that are designed to keep up with the needs of healthcare professionals.

Zac Childress, DarwinTech, zac@godarwintech.com
I received the letter late last year where Eclipsys agreed to support Medinotes through 2013. That is almost five years and I am sure during that time many things probably will happen. For one, I would hope that the Obama administration will not only push the use of EMRs by all physicians, but will also require that EMRs be based on universally acknowledged programs, such as Microsoft Access. Currently EMRs are being developed by private companies who restrict the capabilities of their programs in order to lock their clients into residual contracts. As Dr. Udell knows, Medinotes creates a great note and is helpful with billing, but its word processing is below primitive.

Richard A. Simmons, DPM, Viera, FL, RASDPM32822@aol.com

CODINGLINE CORNER
CURRENT TOPICS BEING DISCUSSED ON CODINGLINE'S LISTSERV INCLUDE:
o Modified Bunionectomy Coding
o Qualifying Office Whirlpool Therapy
o Medicare Advantage Request for Records
o Consult or Outpatient E/M?
o Platelet Gel Application Code
Codingline subscription information can be found here
CLASSIFIED ADS
PRACTICE FOR SALE - FLORIDA—CENTRAL/SOUTH
Turn-key operation grossing $570,000 annually based on one full-time doctor. Great opportunity for growing the top-line. Surgery is only 14% of the professional man-hours; it can significantly increase income. Medicare makes up 64% of revenues. Seller will assist with transition. Call 863-688-1725, ask for Chas.
ASSOCIATE POSITION - CHANDLER/GILBERT/PHOENIX, ARIZONA
Seeking a well-trained, ethical and hard working graduate of a PSR 24+/36 Residency to join our growing multi-location practice. This is a practice with a nice mix of 35% surgery/trauma, 20% diabetic/wounds, 25% biomechanics, 20% pediatric. ER Call. Opportunity for partnership at 2 surgery centers. Very modern offices with EMR, U/S, Digital X-Ray, ESWT, Vascular Testing Machine. Excellent referral base, and a well-trained staff. Board eligible/certified a plus. Competitive salary, bonus structure, benefits. Please e-mail CV and references to FootAnkleAZ@aol.com
OFFICE SPACE/ MRI RENTAL – NYC, LI

Turn-key space available, daily, monthly; East 60th off Park Ave, East 22nd St. off 3rd Ave, and Plainview Long Island. JACHO-certified operating rooms available, as well as all surgical equipment and anesthesia. Extremity MRI Rental. Stark compliant. All exams read by board certified radiologist. Call for details. 516 476-1815
ASSOCIATE POSITIONS – CALIFORNIA
Three podiatrists needed for busy North Hollywood office. Full-time Monday-Friday 8am-2:30pm. No weekends and no call. Pay negotiable. New podiatrists are encouraged to apply. Please email resume and salary request to Coasttocoastpodiatry@yahoo.com
ASSOCIATE POSITION - CHICAGO AREA
Join one of the most successful, long-established podiatry practices in the Chicago area, with excellent salary and benefits. We have an immediate opening for a full-time podiatrist in a multi practice location in Chicago. Must have two years of surgical residency. Please e-mail resume to f-massuda@footexperts.com
LOOKING FOR FINANCIAL SECURITY?
Our practice continues to grow and we're in search of a motivated, well-trained DPM who is great with patients. Our multi-office practice is located in the scenic Hudson Valley region of New York State. This is a great career opportunity for the right person(s), with an excellent compensation package available. Please reply to Hudson Valley Foot Associates, PO Box 3300, Kingston, NY 12402-3300; or email CV and cover letter to: jobs@hvfa.com

PRACTICE FOR SALE - CENTRAL FL
Practice sale, in beautiful, high quality of life, growing area; 2000 sf bldg. fully equipped/ designed for podiatry; excellent location, features & exposure; near hospital, wound and HBO center. Great opportunity for expansion; good insurance climate. 352-357-7499 / E-mail: windnwave@earthlink.net
NEEDED CHICAGO -- NW IND & BALTIMORE/WASHINGTON, DC PODIATRISTS
Home Physicians, a medical group specializing in house calls is looking to hire podiatrists in Chicago, Northwest Indiana, and Baltimore, MD. Full and part-time positions are available. Competitive Compensation including malpractice. Contact Scott Schneider. Phone-773-342-4201 FAX 773-486-3548-E-Mail sschneider@homephysicians.com Visit our website
CASE CONSULTING
Dennis Shavelson, DPM is now accepting referrals of difficult cases involving biomechanics, surgical complications, non-healing wounds diagnostic and treatment dilemma's and subtalar stenting from DPM'S. Full reporting with second opinion only, rapid return after care and assumption of care options. Medicare and Out-of-Network Only. (212) 288-3668 or drsha@lifestylepodiatry.com
ASSOCIATE POSITION - SOUTHEAST MICHIGAN ASSOCIATE WITH PARTNERSHIP OPPORTUNITY

Seeking quality-oriented, associate for a fast-paced, established group practice in Southeast Michigan. This is a long term position for the right person; with a partnership opportunity. Emphasis on diabetic foot care, foot surgery and wound care. Our outstanding staff allows you to concentrate on optimal patient care without the responsibilities of practice management. If you are highly motivated, ethical, and have good communication and clinical skills, please forward your letter of intent and your C.V. to fax# 734 981-0487 or e-mail cfsdr@yahoo.com
PRACTICE FOR SALE or ASSOCIATE WANTED – SOUTHEAST OHIO
Well-established, two-office practice in Southeast Ohio for sale. Seller currently works 3.5 days per week. Gross >$300K, Net ~$140K. Excellent locations and growth potential. All equipment and furniture included. Seller is willing to help with transition, Ohio Licensure. Contact seller at bjadpm@hotmail.com for more information.
PRACTICE FOR SALE OR ASSOCIATE-SOUTHEAST MICHIGAN-BRIGHTON
Outstanding opportunity. Eleven year established-earn 200K. Excellent location in mid to high income growth area. Turn-key, all equipment and furniture included. High quality 1,350 sf build-out. Large illuminated sign on busy main road, convenient parking. Must sacrifice due to illness. Will stay for transition or partner if wanted. Priced to sell. Call (248) 565-5266. Docpod@aol.com
PM Classified Ads Reach over 11,500 DPM's and Students
Whether you have used equipment to sell or our offering an associate position, PM News classified ads are the fastest, most-effective way of reaching over 11,500 DPM's. Write to bblock@podiatrym.com or call (718) 897-9700 for details. THIS OFFER DOES NOT APPLY TO BUSINESSES PROVIDING PRODUCTS OR SERVICES. Note: For commercial or display ads contact David Kagan at (800) 284-5451 Ext 110.
Disclaimers
Acceptance and publication by this newsletter of an advertisement, news story, or letter does not imply endorsement or approval by Kane Communications of the company, product, content or ideas expressed in this newsletter. Any information pertaining to legal matters should not be considered to be legal advice, which can only be obtained via individual consultation with an attorney. Information about Medicare billing should be confirmed with your State CAC.
---
THIS MESSAGE IS INTENDED ONLY FOR THE USE OF THE INDIVIDUAL OR ENTITY TO WHICH IT IS ADDRESSED AND MAY CONTAIN INFORMATION THAT IS PRIVILEGED, CONFIDENTIAL AND EXEMPT FROM DISCLOSURE.
---
If the reader of this message is not the intended recipient or an employee or agent responsible for delivering the message to the intended recipient, you are hereby notified that any dissemination, distribution, or copying of this communication is strictly prohibited. If you have received this communication in error, please immediately notify me and you are hereby instructed to delete all electronic copies and destroy all printed copies.
---
DISCLAIMER: Internet communications cannot be guaranteed to be either timely or free of viruses.
Guidelines
To Post a message, send it to: bblock@podiatrym.com
Notes should be original and may not be submitted to other publications or listservs without our express written permission.
Notes must be in the following form:
RE: (Topic)
From: (your name, DPM)
Body of letter. Be concise. Limit to 250 words or less). Use Spellchecker
Your name, DPM City/State
Subscribers are reminded that they have an ethical obligation to disclose any potential conflicts of interest when commenting on any product, procedure, or service.

Barry H. Block, DPM, JD
---
Browse PMNews Issues
Previous Issue | Next Issue