Browse PMNews Issues
Previous Issue | Next Issue
PM News
The Voice of Podiatrists

Serving Over 12,500 Podiatrists Daily

April 08, 2011 #4,129

Publisher-Barry Block, DPM, JD

A service of Podiatry Management http://www.podiatrym.com
E-mail us by hitting the reply key.
COPYRIGHT 2011- No part of PM News can be reproduced without the
express written permission of Kane Communications, Inc.
PODIATRISTS IN THE NEWS - PART 1
CO Podiatrist Discusses Role of Podiatrists
"The old adage 'when your feet hurt, you hurt all over' is true," said Cortez podiatrist Terry Cook, DPM. "Foot problems present a special challenge. If your arm hurts, you can just ease up on using it for a while until it heals, but it's hard to get around on just one foot."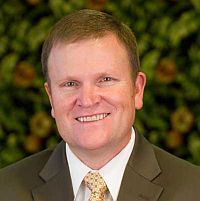 Dr. Terry Cook
"Podiatrists treat foot and ankle problems like ingrown toenails, sprains, fractures, infections and inflammatory conditions, and bunions. And a big part of what we do is care for patients who have diabetes to help prevent amputations," Cook said. Like MDs, DOs, and other licensed healthcare providers, DPMs send their patients for laboratory studies and x-rays, prescribe medications, order physical therapy treatments, and perform surgery.
Source: Cortez Journal [4/6/11]
PODIATRISTS IN THE NEWS - PART 2
NC Podiatrist Discusses Gout
"You can detect everything from diabetes to nutritional deficiencies just by examining the feet," says Jane Andersen, Doctor of Podiatry Medicine and president of the American Association of Women Podiatrists and a spokeswoman for the American Podiatric Medical Association.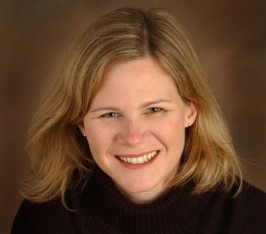 Dr. Jane Andersen
For example, a suddenly enlarged, scary-looking big toe is probably gout. Gout is a form of arthritis (also called 'gouty arthritis') that's usually caused by too much uric acid, a natural substance. The built-up uric acid forms needlelike crystals, especially where there is low body temperatures. The coolest part of the body, farthest from the heart, happens to be the big toe. "Three-fourths of the time, you wake up with a red-hot swollen toe joint as the first presentation of gout," says Dr. Andersen.
Source: Bernadette Gibson, The Tribune [4/5/11]
"By Far The Best Shoes!"
The Orthofeet line of shoes is an excellent choice for our patients. My patients love the quality and selection of shoes, especially the new line of shoes with the Tie-Less Lace closure system. The insoles are by far the best on the market for diabetics with better support, durability, and comfort. I carry several lines of shoes in my office shoe store and Orthofeet are by far the best shoes!
Samuel Cox, DPM
Orthofeet Shoes = Superior Patients Care + Better Bottom Line:
Shoes - $45 to $55; Prefab Inserts - $9.95; Custom Inserts - $23; Toe-Filler - $75.00;
Try & compare: Get the first 10 pairs at Half Price!!!
www.orthofeet.com 800-524-2845
PUBLISHED PODIATRISTS
OR Podiatrist Publishes Forensic Podiatry Text
John A. DiMaggio, DPM and Wesley Vernon, PhD have collaborated to write, Forensic Podiatry - Principles and Methods. The book was published by Humana Press and is the first textbook dedicated to this field.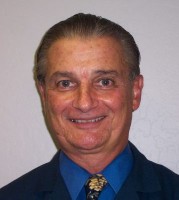 Dr. Joseph DiMaggio
John DiMaggio has been working in this field and for the Mesa Police Department for over 20 years and has lectured both nationally and internationally and is the founder of the American Society of Forensic Podiatry. Dr. Vernon is a well-known lecturer in the United Kingdom and Europe. The collaboration is based on the idea of standardizing techniques, vocabulary, comparison techniques, etc.
MEDICARE NEWS
Shutdown Would Not Halt Medicare
The Medicare program would continue to be funded if the government shuts down later this week, but other HHS programs would not, a senior administration official told reporters Wednesday.
With the latest short-term spending bill expiring April 8, administration officials are preparing for a federal government shutdown that now appears imminent. One official said President Barack Obama has made it clear that a shutdown would threaten the country's economic recovery, but added, "From a good-housekeeping perspective, we're cognizant that it's Wednesday and that all agencies are prepared with contingency plans."
Source: Jessica Zigmond, Modern Healthcare [4/6/11]
PRACTICE MANAGEMENT TIP OF THE DAY
A Better Way to Build Good Habits
If you are tired of letting old habits limit your success, you might be tempted to resolve to change your ways. That might lead you to make a vow such as "This month, I am going to stop doing X."
Better: Instead of resolving to change an old habit, commit to creating an entirely new—and better—one. Rather than resolve to "stop wasting time online," commit to blocking Facebook on your work computer.
Source: Adapted from "Making Resolutions: There's Good News and Bad," The Confidence Center via Communication Briefings
QUERIES (NON-CLINICAL)
Query: Waiting Room Solutions EMR
I would like to know if anyone has had experience with Waiting Room Solutions programs. If so, please comment on technical support, claim submissions, training, ease of use, etc.
Shari M. Lee, Professional Administrator, Columbia, SC
RESPONSES / COMMENTS (CLINICAL) - PART 1a
RE: Chronic Stasis Dermatitis Draining Lymph Fluid (Frank J. DiPalma, DPM)
From: Frank Lattarulo, DPM
Regarding this clinical presentation: Doppler evaluation with ABI and waveform analysis should always be done prior to Unna boot therapy. Dr. DiPalma is correct, however, trying to control the lymphedema in order to heal wounds. However, provided your patient does not have any CHF, I have far greater success with lymphedema pumps. Patients tolerate lymphedema pumps with Circ-aid Velcro stockings far better than constant Unna boot therapy in my practice. Again, vascular work-up should also be done.
I also like to wrap some warm saline compresses around these lower legs to help treat the superficial xerosis prior to the lymphedema control. This particular patient looks like she would require the pumps twice a day. As far as the wound goes, I think once you really control the lymphedema, hydrocolloids and something such as Biafine should work.
Frank Lattarulo, DPM, NY, NY, DOCLATT@aol.com
RESPONSES / COMMENTS (CLINICAL) - PART 1b
RE: Chronic Stasis Dermatitis Draining Lymph Fluid (Frank J. DiPalma, DPM)
From: Narmo L .Ortiz, Jr., DPM
Dr. DiPalma did not discuss the patient's medical history. With what was presented, it is likely that this patient has idiopathic or congenital lymphedema with underlying cellulitis. Since cellulitis could be caused by either Strep. pyogenes or Staph. aureus, it is possible that the Augmentin 500 mg once a day is either not enough, or is not covering for the possible presence of Staph. aureus. I recommend a course of Rocephin 1 gram IM or IV for 5 to 7 days.
It is also possible that the lymphedema is present from the inguinal channels to distal lower extremities, and the frequent use of Unna boots alone will not help. This patient needs to be sent to a lymphedema management program that is offered by a competent physical therapy department or vascular surgeon, for use of segmental compression pumps during treatment. A pneumatic pump can also be dispensed for home use.
For her dressings, I recommend the use of a silver-type dressing for any open wounds, i.e. Silverlon, with an absorbent foam backing. Triamcinolone cream can be used on the erythematous areas, and then you can apply the Unna boot if the patient has no concurrent CHF, ascites, COPD, or PE.
I would caution Dr. DiPalma on the use of Lasix without the help of the patient's internist since we are not licensed to treat electrolyte imbalances that could cause a cardiac arrhythmia, among other complications.
Narmo L .Ortiz, Jr., DPM, Cape Coral, FL, nlortizdpm@embarqmail.com
RESPONSES / COMMENTS (NON-CLINICAL) - PART 1
RE: EMR/EHR and Practice Management Software (Len Sanchez, DPM)
From: J.C. (Chris) Mahaffey, MS
In response to many questions about electronic healthcare record systems (some of which have been posted here on PM News), ACFAS has recently partnered with Welch-Allyn to provide DPMs with a packaged consulting service to find the best EHR solution for your practice. This is a "white gloves" service, meaning Welch-Allyn is not selling a particular EHR system. After you complete a web-based survey, you'll receive four hours of one-on-one consulting time with an expert on EHR systems.
Visit welchallyn.com/campaigns/acfas/default.htm for more information, or contact Kristin Hellquist at 773-693-9300 x1322.
J.C. (Chris) Mahaffey, MS , CAE, Executive Director, ACFAS, Mahaffey@acfas.org
MEETING NOTICES - PART 1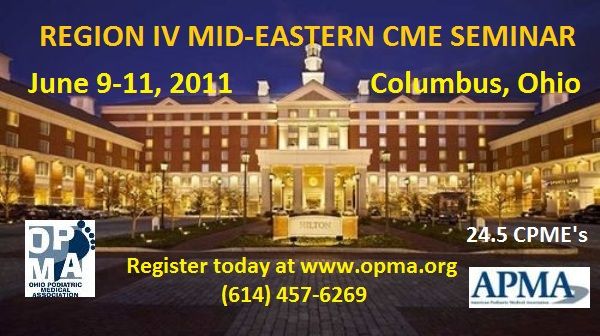 RESPONSES / COMMENTS (NON-CLINICAL) - PART 2a
RE: Advertisements for Laser Treatment of Onychomycosis (Bryan C. Markinson, DPM)
From: Kenneth Meisler, DPM
I read Dr. Markinson's comments and I agree that many podiatrists are giving patients false expectations regarding laser treatment for fungal toenails.
Just yesterday, I had a patient who was very upset with another podiatrist who said that laser treatment will give a 90% chance of curing the fungus. The patient left the prior podiatrist because...
Editor's note: Dr. Meisler's extended-length letter can be read here.
MEETING NOTICES - PART 2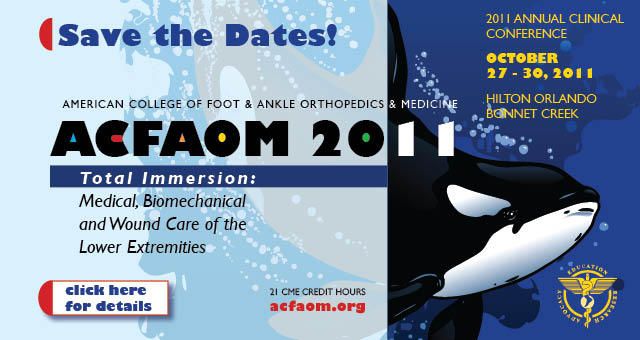 RESPONSES / COMMENTS (NON-CLINICAL) - PART 2b
RE: Advertisements for Laser Treatment of Onychomycosis
From: George Jacobson, DPM
I recently saw a patient who spent $1,200 for his laser fungal nail treatment. He also had to apply a topical agent bid for a year. It is now nine months with little improvement and was now told they need to do a fungal culture. No lab work was done prior to treatment. He trusted his doctor's recommendation, even with failure of the procedure, until he realized that there was no definitive diagnosis prior to treatment. How can the standards for implementation of laser treatment not include a positive pre-laser fungal culture? Where are the standards? Where are the ethics? On the positive side, his doctor did offer to re-do the procedure for free if the fungal culture is positive. That may be an admission of error.
The question he sought from me was why didn't his doctor do the culture first? If his culture comes out negative, he wants to know if he should turn the doctor in for fraud? So, we had a patient who liked and trusted his doctor and now questions whether he committed fraud, simply because a fungal culture was not performed. I wonder if PICA will be seeing cases like these? It seems to be a slam dunk if you didn't have a positive culture in your chart! I can see the lawyers' ads next to the laser ads, "if you had laser nail surgery, call 1-800 TOENAIL. You might be entitled to compensation."
George Jacobson, DPM, Hollywood, FL, FL1SUN@MSN.COM
CURRENT TOPICS BEING DISCUSSED ON CODINGLINE'S LISTSERV INCLUDE:
o GraftJacket Coverage
o Suture Removal?
o $505 Enrollment Fee for DME Suppliers
o Lesser MTPJ Cheilectomy & Implant
o Denial of L1970 by BCBS of Michigan

Codingline subscription information can be found here
APMA Members: Click here for your free Codingline Silver subscription
PODIATRY MANAGEMENT'S

AFFORDABLE

ONLINE CME
You can Earn 50 CPME-Approved CME Contact Hours Online
Earn 15 Contact Hours for only $149
(Less than $10 per credit)
http://www.podiatrym.com/cme.cfm
NY Podiatrists can take up to 25 credits per three-year cycle
Choose any or ALL (50 CME Contact Hours) from the 30+ CME Category 1 articles posted
You Can Now Take Tests and Print Your CME Certificates Online
CLASSIFIED ADS
ASSOCIATE POSITION - CT - (FAIRFIELD AND NORTH HAVEN)
Join one of the largest podiatric groups in Connecticut. Well-established and progressive offices, including EMR, digital x-ray, vascular and NCV studies, Pinpointe and CO2 lasers, diagnostic ultrasound and electrical stimulation therapy. You can expect a full schedule of patients the day you start, and a very competitive salary. For more info www.greatfootcare.com. Send resume to Dr.Kassaris@yahoo.com
ASSOCIATE POSITION - TEXAS
Looking for podiatrist to see patients in nursing facilities in East Texas and two nursing facilities in El Paso. AVAILABLE IMMEDIATELY. Please contact me at doconcall02@aol.com
ASSOCIATE POSITION - NEW YORK CITY & QUEENS
One of the fastest growing podiatry practices in New York City and Queens seeks a podiatrist who participates with HealthFirst, Fidelis, and other Medicaid plans. Preferably a Spanish speaking podiatrist. Contact me at Podocare@aol.com
ASSOCIATE POSITION - MICHIGAN
Entry level DPM needed to join an established, full service, group podiatry practice in Monroe, MI. A generous salary and future partnership opportunity will be offered to the right applicant. Check out our website at www.monpod.com Send CV and cover letter to info@monpod.com
ASSOCIATE POSITION - TEXAS
Are you looking for a busy, well-rounded practice experience?" Group practice in DFW area looking for a 3-year surgically-trained associate with a sports medicine background. Needs to be as comfortable making orthotics as fixing a complex flat foot. Email CV to crane@faant.com
ASSOCIATE POSITIONS - NW INDIANA, CHICAGO AREA
2 Full-Time positions open - One for Northwest Indiana and one for the Chicagoland area. Must have 2-year surgical residency. Must be motivated and a self-starter. State License required. If interested email: f-massuda@footexperts.com
EQUIPMENT FOR SALE - COOL TOUCH LASER

Cool Breeze Cool Touch CT3 plus laser used for ugly, unsightly, toe nail infections. Less than six months old. Great price won't last long. Considering a laser? We also have the Q- Clear Q- switch laser too. This laser is perfect for you. Also a used Lumix 2 laser, best price today. Dr. Zuckerman is in the Fort Lauderdale area and will demo these lasers on your patients. E-mail footcare@comcast.net
GROWING PRACTICE FOR SALE- PHOENIX ARIZONA
Part of the largest multi-specialty group in Phoenix comprised of approximately 30 referral sources. Selling 50% share in practice grossing 600K. Gross is based on part-time practice but easily expandable to full-time if desired. Active, healthy client population, excellent surgical base, very minimal palliative care. PSR-36 required. Inquire at drlaurel@cox.net
PRACTICE FOR SALE - HOUSTON, TEXAS

28 year old busy, progressive practice for sale with an excellent reputation and well established referral base. Well-trained, dedicated, supportive staff. Excellent cash flow $475K income after overhead. EMR, digital x-ray, diagnostic ultrasound. Free standing building also available with large outdoor sign. Also available are two transferable surgical center partnerships(with distributions). Owner retiring and willing to stay part time during transition. Cover letter/CV to softechpodiatrist@gmail.com
PRACTICE FOR SALE - MARYLAND, DC SUBURBS
Great opportunity. Well established and equipped practice for sale. Office includes state licensed Ambulatory Surgical Center. Present owner is retiring but will stay on as needed for smooth transition. Average gross over past 3 years is $575 K. dpmpracticeforsale@yahoo.com
OFFICE TO SHARE- NYC GREAT OPPORTUNITY
6 rooms (1000 sq. feet), Gramercy Park area. Newly renovated, painted, fully equipped and wired. Good for all situations. Available for immediate occupancy. Rental terms are competitively priced based on need. Please contact 157629@gmail.com for more information.
PM News Classified Ads Reach over 12,500 DPM's and Students

Whether you have used equipment to sell or our offering an associate position, PM News classified ads are the fastest, most-effective way of reaching over 12,500 DPM's. Write to bblock@podiatrym.com or call (718) 897-9700 for details. Weekly ad rates start as low as $109 for a 50-word ad THIS OFFER DOES NOT APPLY TO BUSINESSES PROVIDING PRODUCTS OR SERVICES. Note: For commercial or display ads contact David Kagan at (800) 284-5451.
Disclaimers
Acceptance and publication by this newsletter of an advertisement, news story, or letter does not imply endorsement or approval by Kane Communications of the company, product, content or ideas expressed in this newsletter. Any information pertaining to legal matters should not be considered to be legal advice, which can only be obtained via individual consultation with an attorney. Information about Medicare billing should be confirmed with your State CAC.
---
THIS MESSAGE IS INTENDED ONLY FOR THE USE OF THE INDIVIDUAL OR ENTITY TO WHICH IT IS ADDRESSED AND MAY CONTAIN INFORMATION THAT IS PRIVILEGED, CONFIDENTIAL AND EXEMPT FROM DISCLOSURE.
---
If the reader of this message is not the intended recipient or an employee or agent responsible for delivering the message to the intended recipient, you are hereby notified that any dissemination, distribution, or copying of this communication is strictly prohibited. If you have received this communication in error, please immediately notify me and you are hereby instructed to delete all electronic copies and destroy all printed copies.
---
DISCLAIMER: Internet communications cannot be guaranteed to be either timely or free of viruses.
Guidelines
To Post a message, send it to: bblock@podiatrym.com
Notes should be original and may not be submitted to other publications or listservs without our express written permission.
Notes must be in the following form:
RE: (Topic)
From: (your name, DPM)
Body of letter. Be concise. Limit to 250 words or less). Use Spellchecker
Your name, DPM City/State
Subscribers are reminded that they have an ethical obligation to disclose any potential conflicts of interest when commenting on any product, procedure, or service.

Barry H. Block, DPM, JD
---
Browse PMNews Issues
Previous Issue | Next Issue