Browse PMNews Issues
Previous Issue | Next Issue
PM News
The Voice of Podiatrists

Serving Over 12,500 Podiatrists Daily

May 28, 2011 #4,172

Publisher-Barry Block, DPM, JD

A service of Podiatry Management http://www.podiatrym.com
E-mail us by hitting the reply key.
COPYRIGHT 2011- No part of PM News can be reproduced without the
express written permission of Kane Communications, Inc.
PODIATRISTS IN THE NEWS
CA Podiatrist Discusses Treatments for Onychomycosis
Summer is when we show off our toes, and nail fungus is tough to hide and get rid of. "Fungus is an organism that lives in a dark, damp, moist environment. And so when you wear a lot of closed-toe shoes, you're really at risk for that," said Dr. Franklin Kase, Burbank Podiatry Associates Group.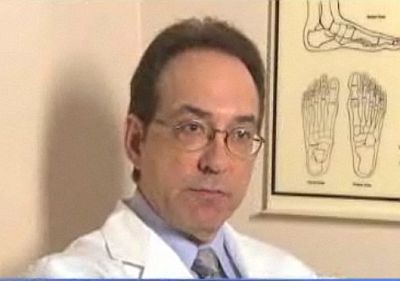 Dr. Franklin Kase
You can get fungus if you walk barefoot in public places, or catch it from someone else. Fortunately, Kase says, there are many ways to treat it. "There's some topical medicines that are effective; there are oral medications that are effective; and now we are using lasers to treat fungal nails," said Kase.
Source: Denise Dador, KABC, [5/24/11]
DOX PODIATRY – Electronic Medical Records
START OFF THE NEW YEAR RIGHT: 1st MONTH FREE
Over 500 Podiatry Offices and Growing
Call 877-270-3518
PRACTICE LIKE THE BEST
MAKE MORE MONEY - SAVE TIME - DOX PODIATRY
DOX Podiatry is the leading web-based EMR solution designed by Podiatrists for Podiatrists that enables you to make more money in less time. Let us show you how in a quick, 40 minute, web-based demonstration.
• COMPLETE PODIATRY SPECIFIC MEDICAL DATABASE
• NO CUSTOMIZATION REQUIRED • EVERYWHERE ACCESS
• READY TO USE DAY ONE • CERTIFIED SAFE & SECURE
http://www.DoxEmr.com
$44,000 Economic Stimulus Article at: http://doxemr.wordpress.com/
CALL 1-877-270-3518 OR EMAIL INFO@DOXEMR.COM
PODIATRISTS AND POLITICS
IA Podiatrist Named as District Co-Chair of Ron Paul Campaign
Texas Republican Ron Paul has announced Dr. Michael Allen as his Iowa 1st district co-chairman. Allen received his B.S. in Molecular Biology at the University of Alabama and his Doctorate in Podiatric Medicine from the California College of Podiatric Medicine in San Francisco. After a 3-year foot and ankle surgical residency at Covenant Medical Center in Waterloo, Dr. Allen spent two years in private practice before transitioning to teaching.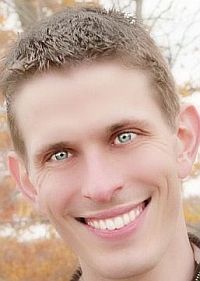 Dr. Michael Allen
Allen currently is a professor at Kaplan University in Cedar Falls and is pursuing an MBA in finance through Kaplan University. He is a husband and father of a 4 year old girl and 3 year old boy, and a passionate historian and student of Austrian economics. He was particularly motivated by Ron Paul's 2008 presidential campaign.
Source: Jennifer Jacobs, Des Moines Register [5/23/11]
MEDICAL ECONOMICS
Multi-specialty Practices Boost First-Year Specialists' Earning Power: MGMA
First-year specialists in multi-specialty practices earned around $18,000 more than their peers in single-specialty practices last year, a new salary survey from the Medical Group Management Association finds.
The median compensation for a starting specialist in a multi-specialty practice was $258,677 in 2010, according to the Englewood, Colorado-based MGMA's Physician Placement Starting Salary Survey: 2011 Report Based on 2010 Data. Median compensation for newly minted specialists in single-specialty practices was 7.5% lower—$240,596.
Source: Christine LaFave Grace, Modern Physician.com [5/25/11]
PRACTICE MANAGEMENT TIP OF THE DAY
Clean Workspaces Mean Increased Productivity
Ease stress in your office simply by encouraging employees to clear the clutter from their desks. Clean workspaces create a perception of calm competence that makes employees feel better equipped to handle each day's challenges.

Source: Adapted from "How to Create a Pleasant Office," Estates Gazette, via Communication Briefings
QUERIES (NON-CLINICAL)
Query: Touch Screen Notebook
Any advice out there for a touch screen notebook computer, preferably larger than 12"?
Laura R Lefkowitz, DPM, Beverly Hills, CA
CODINGLINE CORNER
Query: Is Surgical Follow-Up Payable?
I am having a discussion with an insurance company as to whether I needed prior approval for an in-office hammertoe surgery. They say I needed prior approval, and have denied the surgery since I did not get one. I say their guidelines say I don't need prior authorization.
Since the patient has returned a number of times for follow-up visits, could I hypothetically bill for office visits if they deny the surgery...since there would be no global post-op period involved?
Ron Werter, DPM, New York, NY

Response: The best advice is to always call the insurance company and get a definite answer as to whether the procedure is covered or not prior to the surgery. You can also ask if you need prior authorization. Be sure to get the name of the rep you spoke with. Guidelines can change.
Bruce Block, DPM, Kew Gardens, NY
Codingline subscription information can be found here
APMA Members: Click here for your free Codingline Silver subscription
RESPONSES / COMMENTS (CLINICAL)
RE: Cherry Juice and Acute Gout (Tom Silver, DPM)
From: Ron Werter, DPM
With the discussion about cherry juice, I'm wondering about real cranberry juice. Not the juice drink, but the unsweetened stuff that you basically have to dilute with water 2 or 3 to 1. It supposedly works for UTI's for a different reason, but would it have the same cleansing effect as cherry juice for gout?
Ron Werter, DPM, New York, NY, hawkeyedpm@aol.com
RESPONSES / COMMENTS (NON-CLINICAL) - PART 1
RE: Axial (Sesamoid) View Devices (Jay Goldstein, DPM)
From: Chris Seuferling, DPM
Gill Podiatry carries these devices. They are of the plastic variety.
Chris Seuferling, DPM, Portland, OR, cseuferling@comcast.net
RESPONSES / COMMENTS (NON-CLINICAL) - PART 2
RE: Schematic for Minxray PM 200 Mobile X-Ray (Steven Schuck, DPM)
From: Carl Solomon, DPM
I've got the schematic Dr. Schuck needs for his x-ray machine timer. If he or anyone else needs this schematic, please e-mail me.
Carl Solomon, DPM, Dallas, TX, cdsol@swbell.net
RESPONSES / COMMENTS (NON-CLINICAL) - PART 3
RE: SC Medicaid Elimination of Podiatry Services (Robert Bijak, DPM)
From: Mike Piccarelli, DPM
I tend to disagree with Dr. Bijak. A fair share to a probable majority of patients are treated by podiatrists in Article 28 clinics, with most facilities associated with a residency program. The restriction only applies to private billing, and at least in my area, Medicaid patients are mostly treated in clinics by all specialties, not privately. Our situation is not due to redundancy; it's political.
Mike Piccarelli, DPM, Staten Island, NY, mcpdpm@verizon.net
MEETING NOTICES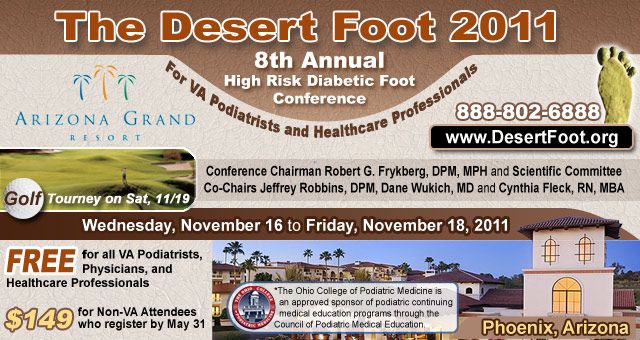 CLASSIFIED ADS
PRACTICE FOR SALE - HOUSTON, TEXAS
28 year old busy, progressive practice for sale with an excellent reputation and well established referral base. Well trained, dedicated, supportive staff. Excellent cash flow $475K income after overhead. EMR, digital x-ray, diagnostic ultrasound. Free standing building also available with large outdoor sign. Owner retiring and willing to stay part time during transition. softechpodiatrist@gmail.com
PRACTICE FOR SALE - NORTHERN NJ
Well established, part-time practice is for sale in Northern NJ. Digital X-rays, EMR, located in a medical condo building. Surgery 35%, Routine 30%, Average Gross is 130K on 2 half days per week. Practice is expandable to full time with increasing hours and marketing. Real estate available for purchase. Financing available. Please call 800-983-4194, or email contactus@podiatrypracticeconsultants.com
PRACTICE FOR SALE - BROOKLYN, NY
A large, busy practice is for sale in Brooklyn, NY. This practice has been in the same location for over 50 years. Average 150 pts/week, average gross 730K, most surgery is currently being referred out. Financing available. Please call 800-983-4194, or email contactus@podiatrypracticeconsultants.com
PRACTICE FOR SALE - MISSION VIEJO, CA
Relocating to Tulsa. Great opportunity to buy my office. Located on Mission Regional Hospital Campus. Gross income 2010 was $340,000. Approximately 1300 sq ft with 3 treatment rooms, digital x-ray and fully computerized. Only 3 years old. Will consider all offers. 949-702-1052. David Stoller, DPM (Family Footcare) david@missionviejofootcare.com
PRACTICE FOR SALE - MARYLAND, DC SUBURBS
Great opportunity. Well established and equipped practice for sale. Office includes state licensed Ambulatory Surgical Center. Present owner is retiring but will stay on as needed for smooth transition. Average gross over past 3 years is $575 K. dpmpracticeforsale@yahoo.com
ASSOCIATE POSITION - CANADA
Beautiful Victoria, B.C. Canada on the ocean, fast growing area. Associate for multi-office full scope practice. Reply to dr.cole@shaw.ca
ASSOCIATE POSITION - SOUTHERN NEW JERSEY

Seeking personable, ethical, motivated individual for a growing, well-rounded practice with potential for partnership. Must be PSR 24-36 trained. Competitive salary, incentive and benefits. Email CV to orin915@comcast.net
ASSOCIATE POSITION - SOUTHERN MI (NOT DETROIT AREA)
Leading to partnership for rapidly growing 3-physician group practice. Must be residency trained and willing to learn and follow our very successful business model. Salary plus incentive. If you're unhappy with where you're at now this may be the answer! If, interested send CV to: paulapmac@me.com
ASSOCIATE POSITION - NEW YORK CITY & QUEENS
One of the fastest growing podiatry practices in New York City and Queens seeks a podiatrist who participates with HealthFirst, Fidelis, and other Medicaid plans. Preferably a Spanish speaking podiatrist. Contact me at Podocare@aol.com
ASSOCIATE POSITION- NEVADA
Well established 22-year practice in Las Vegas/Henderson, Nevada seeking full-time associate. General podiatric care with moderate amount of surgery to be done in local hospital or surgery center. Competitive salary and benefits. Modern office in new area. Please respond by email to lvfootandankle@gmail.com
ASSOCIATE POSITIONS - TEXAS
Texas licensed podiatrists needed in San Antonio and Austin. Great paying positions for full or part-time. Well established, unique mobile podiatry practice servicing senior living facilities. Business office locations in both cities with excellent support staff for your assistance and scheduling. Check us out before looking elsewhere. Find us at www.footmobile.com Reply with cover letter and CV to doctor.cohen@yahoo.com with a cc: to lisa.schulze@yahoo.com or call us at 210-495-6477.
ASSOCIATE POSITION - MARYLAND
Looking For The Best. Busy practice. F/T associate possibly leading to partnership. Seeking sharp, honest and hard-working associate who is extremely personable. Board Certified or eligible. Exceptional surgical skills and training needed, but is just as important to diagnose accurately. Excellent salary and benefits. Email CV to Marylandfootcare@live.com
ASSOCIATE POSITION - CENTRAL NORTH CAROLINA
Well-established, busy podiatric practice is seeking highly motivated, well-trained and personable associate for full-time position. Competitive Salary and Benefits, Buy-in Opportunity. Interested persons must be actively pursuing or have NC license. Send resume and letter of intent to gpagpa530@yahoo.com
ASSOCIATE POSITION - SOUTHERN CALIFORNIA
Southern California practice looking for highly motivated podiatrist for very busy, two location practice. Excellent salary and benefits offered. Please email resume to mrsmcmackin@aol.com
ASSOCIATE POSITIONS - NW INDIANA, CHICAGO AREA
2 Full-Time positions open - One for Northwest Indiana and one for the Chicagoland area. Must have 2-year surgical residency. Must be motivated and a self-starter. State License required. If interested email: f-massuda@footexperts.com
ASSOCIATE POSITION – NEW YORK
Great opportunity to share "state-of-the-art" offices and equipment in mid-town Manhattan and White Plains with Board Certified podiatrist. Out-of-network or participating providers welcome. Please call 212-704-4310 for additional information and fax your CV to 212-704-4311
ASSOCIATE POSITION – IOWA CITY AREA
Modern practice seeking a well-trained (PSR 24/36) associate. Excellent opportunity for an energetic, hardworking individual with strong surgical and medical skills. Solid referral network and 13 years of growth. Come live in the Iowa City area and enjoy the quality of life and stability of a Big Ten University community. Competitive salary and benefit package available. If interested, fax CV to 319-354-1014 or e-mail to dave@341foot.com
ASSOCIATE POSITION - SW FLORIDA
Huge opportunity. Are you an outstanding person? Would you like the freedom to utilize your talents to the max? Opportunity awaits right candidate. Excellent mix of office/surgery motivated/experienced staff. Full Time Associate PSR 12-36. Great Salary/Benefits, Bonus Package, Unlimited Potential, Buy-In Opportunity. Email resume to podiatry22@yahoo.com
ASSOCIATE POSITION – NEW YORK
Well-established, multi-doctor podiatry practice with offices in Putnam and Westchester counties. Compensation based on productivity. Excellent opportunity for recent residency graduate to build skills and learn practice management. Full-time preferred but right part-time candidate will be considered. Email cover letter and CV to: Podiatry2011@gmail.com
ASSOCIATE POSITION - WA (KIRKLAND, SEATTLE, EVERETT, AND REDMOND)
Join one of the fastest growing podiatry practices in Washington state. Must be motivated to grow practice. Competitive salary and benefits. For more information go to seattlefootdoctor.com. Send resume to seattlefootdoctor@yahoo.com
ASSOCIATE - POSITION - SOUTHEAST GEORGIA & SOUTH CAROLINA
Seeking recent residency graduate to join practice. Must be PSR-24/36 trained. Multiple locations. Full range of services with new facility. E-mail to melissafoot@pol.net
SPACE AVAILABLE- NYC & LI
Office to sublet and share - East 60th Manhattan, and Plainview long island. access to an MRI, Joint Commission certified operating rooms, digital x-ray, diagnostic ultrasound, and access to a multi-specialty ambulatory surgical center. Turn-key operation - no investment needed 516 476-1815 PODO2345@AOL.COM
1-YEAR PODIATRIC SPORTS MEDICINE FELLOWSHIP - MONROVIA, CALIFORNIA
Applicants must have completed a podiatric residency program and must have or be eligible for a California license. Annual stipend: $48,000 and $60,000. If interested, please e-mail your resume with cover letter to the Program's management company at victoriamanagers@gmail.com
PM News Classified Ads Reach over 12,500 DPM's and Students
Whether you have used equipment to sell or our offering an associate position, PM News classified ads are the fastest, most-effective way of reaching over 12,500 DPM's. Write to bblock@podiatrym.com or call (718) 897-9700 for details. Weekly ad rates start as low as $109 for a 50-word ad THIS OFFER DOES NOT APPLY TO BUSINESSES PROVIDING PRODUCTS OR SERVICES. Note: For commercial or display ads contact David Kagan at (800) 284-5451.
Disclaimers
Acceptance and publication by this newsletter of an advertisement, news story, or letter does not imply endorsement or approval by Kane Communications of the company, product, content or ideas expressed in this newsletter. Any information pertaining to legal matters should not be considered to be legal advice, which can only be obtained via individual consultation with an attorney. Information about Medicare billing should be confirmed with your State CAC.
---
THIS MESSAGE IS INTENDED ONLY FOR THE USE OF THE INDIVIDUAL OR ENTITY TO WHICH IT IS ADDRESSED AND MAY CONTAIN INFORMATION THAT IS PRIVILEGED, CONFIDENTIAL AND EXEMPT FROM DISCLOSURE.
---
If the reader of this message is not the intended recipient or an employee or agent responsible for delivering the message to the intended recipient, you are hereby notified that any dissemination, distribution, or copying of this communication is strictly prohibited. If you have received this communication in error, please immediately notify me and you are hereby instructed to delete all electronic copies and destroy all printed copies.
---
DISCLAIMER: Internet communications cannot be guaranteed to be either timely or free of viruses.
Guidelines
To Post a message, send it to: bblock@podiatrym.com
Notes should be original and may not be submitted to other publications or listservs without our express written permission.
Notes must be in the following form:
RE: (Topic)
From: (your name, DPM)
Body of letter. Be concise. Limit to 250 words or less). Use Spellchecker
Your name, DPM City/State
Subscribers are reminded that they have an ethical obligation to disclose any potential conflicts of interest when commenting on any product, procedure, or service.

Barry H. Block, DPM, JD
---
Browse PMNews Issues
Previous Issue | Next Issue