Browse PMNews Issues
Previous Issue | Next Issue
PM News
The Voice of Podiatrists

Serving Over 12,500 Podiatrists Daily

August 13, 2011 #4,232

Publisher-Barry Block, DPM, JD

A service of Podiatry Management http://www.podiatrym.com
E-mail us by hitting the reply key.
COPYRIGHT 2011- No part of PM News can be reproduced without the
express written permission of Kane Communications, Inc.
ANNUAL SURVEY NOW ONLINE - WIN VALUABLE PRIZES
We encourage you to participate in this important survey at www.podiatrym.com/survey Completing this anonymous survey provides us with valuable data, which we will publish in the February 2012 issue of Podiatry Management. It also makes you eligible to win thousands of dollars of valuable prizes. Enter by sending Question #43 (no answer is necessary) to bblock@podiatrym.com along with your name and address.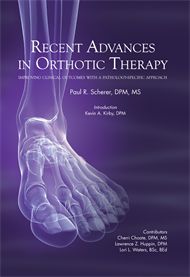 Recent Advances in Orthotic Therapy

This week's prize is a copy of Recent Advances in Orthotic Therapy by Dr. Paul Scherer (Value - $129.95)..
This is also your opportunity to vote for the next DPM and Non-DPM inductees into the PM Podiatry Hall of Fame.
PODIATRISTS IN THE NEWS
Chemical Neurolysis Improves Neuroma Outcomes: TX Podiatrist
The standard treatment for a neuroma is relatively limited and includes conservative care options such as massage, tape strapping of the foot, functional foot orthotics, changes in shoe type or style, decreased physical activities, and one or more cortisone injections into the involved area. When these conservative measures fail to relieve the patient's symptoms, surgical treatment is often recommended. Complications may include painful or unsightly scar formation, deep painful tissue adhesions, post-operative infection, and chronic swelling.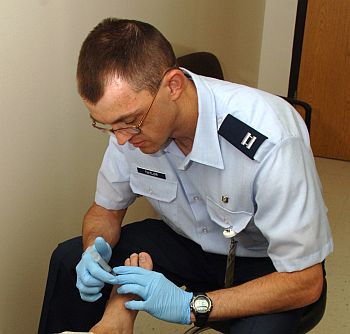 Dr. Christopher Taylor
Chemical neurolysis, using a dilute solution of ethyl alcohol, offers a non-surgical alternative for treating a foot neuroma. The procedure, also known as alcohol sclerosing, involves a series of three to seven injections given on a weekly basis. It involves no surgery and up to an 89 percent success rate. "Providing chemical neurolysis has improved our patient outcomes and represents a significant recurrent annual cost savings," said Capt. (Dr.) Christopher Taylor, Chief of Podiatric Medicine Clinic at Wilford Hall.
Source: Sue Campbell, San Antonio Express, [8/11/11]
AT THE COLLEGES
Temple Wins IEI Awards
The Innovation and Entrepreneurship Institute (IEI) presented an award to Temple University students and faculty during their 13th annual Innovative Idea Competition Awards Ceremony at Alter Hall. Participants from eleven Temple colleges entered their projects for review by the IEI. The Innovative Idea Competition allows the opportunity for groundbreaking ideas and partnerships to collide in the hopes of creating new technology and business ventures.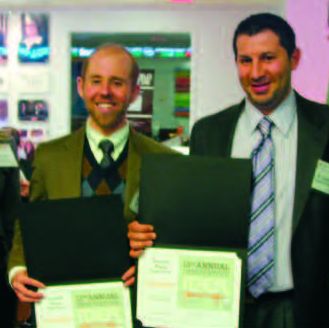 (L-R) Mike Mittelman and Dr. Jason Piraino
Partnerships within these applicants included TUSPM alumni and Assistant Professor Dr. Jason Piraino and Mike Mittelman from the Fox School of Business. Within the award category for graduate and undergraduate tracks, Dr. Piraino and Mittelman received second place within the upper track for their collaboration project, Angulous Orthopaedics. Dr. Piraino and Mittelman were also honored in accepting first place for the People's Choice Award, which was conducted via live voting at the awards ceremony.
Source: Giovanna Ippolito, Strides
APMA IN THE NEWS
Human Foot is the Mirror of Health: APMA President
Forget aging gracefully. For today's baby boomers, it's more important than ever to stay healthy and active as they age. While growing older causes some unavoidable body changes, more boomers are focusing on healthy lifestyles that can help them prevent problems associated with aging - like mobility issues related to the feet and legs. Impairment of the lower extremities is a leading cause of activity limitation in older people, according to the U.S. National Center for Health Statistics (NCHS).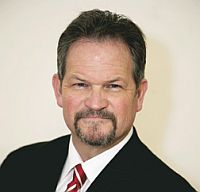 Dr. Michael King
"Foot problems are a health concern that can lead to further complications like knee, hip and lower-back pain, all of which undermine mobility," says Michael King, DPM, president of the American Podiatric Medical Association (APMA). "The human foot has been called the mirror of health. Systemic problems often related to age, such as diabetes, arthritis, and circulatory disease often can first be detected in the feet."
Source: The Herald Leader [8/11/11]
IN THE COURTS
Lawsuit Targets Medicare Pay 'Bias' Toward Specialists
Six family physicians in Georgia have accused the Medicare program in a federal lawsuit of illegally relying on a committee of the American Medical Association (AMA), which they hold responsible for paltry reimbursement rates for primary care physicians and inflated ones for proceduralists.
The lawsuit, filed this week in a US district court in Maryland, is the latest sign of a long-standing rift between primary care clinicians and specialists over Medicare compensation. The professional feud has been obscured recently by organized medicine's united efforts to replace the sustainable growth rate formula that Medicare uses to set physician pay.
Source: Robert Lowes, Medscape Family Medicine [8/10/11]
MEDICARE NEWS
2010 Medicare Electronic Prescribing (eRx) Incentive Program Payment Update
The Centers for Medicare & Medicaid Services (CMS) has announced that incentive payments for the 2010 Medicare Electronic Prescribing (eRx) Incentive Program has begun for eligible professionals who met the criteria for successful reporting. Distribution of 2010 payments for the Medicare Electronic Prescribing (eRx) Incentive is scheduled to be completed by August 31, 2011.
Effective January 2010, CMS revised the manner in which incentive payment information is communicated to eligible professionals receiving electronic remittance advices. CMS has instructed Medicare contractors to use a new indicator of LE to indicate incentive payments instead of LS. LE will appear on the electronic remit. In an effort to further clarify the type of incentive payment issued (either PQRI or eRx incentive), CMS created a 4-digit code to indicate the type of incentive and reporting year. For the 2010 eRx incentive payments, the 4-digit code is RX10. This code will be displayed on the electronic remittance advice along with the LE indicator. For example, eligible professionals will see LE to indicate an incentive payment, along with RX10 to identify that payment as the 2010 eRx incentive payment. Additionally, the paper remittance advice will read, "This is an eRx incentive payment." The year will not be included in the paper remittance.
Source: CMS via Dr. Bret Ribotsky
PRACTICE MANAGEMENT TIP OF THE DAY
Plan Meetings Like Projects
Invest in the proper preparation time for running effective meetings and follow a few guidelines:
Define the purpose of the meeting in one to three sentences. Next, divide the purpose into goal statements that describe clear outcomes.
Determine meeting participants by choosing people directly involved in the project. Assign key roles such as meeting coordinator, leader, facilitator, and recorder.
Plan and Prepare for the meeting by sharing relevant information and assigning preliminary work. Organize the meeting agenda by focusing on what attendees need to do to reach the goals. Conclude the meeting by setting in place the next steps, such as making assignments or scheduling another meeting.
Source: Adapted from "How to Hold a Lean Meeting," Matthew May, OPEN Forum, via Communication Briefings
CODINGLINE CORNER
Query: ACell Xenograft Claim
We have been using ACell xenografts in the operating room. We bill for the application and let the hospital bill for the material.
In the office, we bill for the graft material (Q4119) applied to a Medicare patient. Would that claim go to DMERC or our regular Medicare carrier, Highmark? What modifiers should be used?
Brad Toll, DPM, Crofton, MD
Response: In checking the Highmark Medical Services LCD for human skin equivalents (L27549), you will not find either the product (ACell xenograft) or the HCPCS code for that product (Q4119) as a covered item.
Even though this product is a xenograft, most MACs would lump these types of products under the Human Skin Equivalent (or similar) LCD. So I would seriously doubt you would be covered for this product. For those products that are covered, you will bill them to the MAC, not the DMAC carrier.
If you use this product for a Medicare patient, have them prior to the application sign an ABN and file the product code with a "-GA" modifier. When you get your denial, you can then bill the patient. Remember to use the appropriate modifiers on the "Q" code for the graft and the wastage as outlined in the LCD even if it will not be a covered service.
Paul Kinberg, DPM, Dallas, TX
Codingline subscription information can be found here
APMA Members: Click here for your free Codingline Silver subscription
RESPONSES / COMMENTS (NON-CLINICAL) - PART 1
RE: Super Cushioned "Maximalist" Shoes Hit Running Shoe Stores
From: Kevin A. Kirby, DPM
Having been a distance runner for over four decades, I have seen many unique running shoe design ideas come and go. Especially in the last few years of seeing a "minimalist trend" in running shoes, I thought that possibly we were going to be seeing running shoe soles getting thinner over the coming years. That was, until yesterday, when I got to try on and briefly run in two very unique (dare I say revolutionary?) running shoes with very thick, super-cushioned, lightweight midsoles. The French company making these shoes is called Hoka One One (Maori for "fly over the earth").

The two Hoka shoes I ran in, the Mafate (a trail shoe) and the Bondi (a road running shoe), are the thickest-soled, most cushioned, and most surprisingly light and stable running shoes I have ever run in. Even though I didn't buy a pair, I was very impressed that a running shoe could be designed with this much cushion and spring, and with the amount of frontal plane stability that these shoes possess, all at a shoe mass that is less than many traditional running shoes.

Even though I have no financial interest in these shoes, I do think that all podiatrists should seriously inspect and try on these shoes to see for themselves what may represent the most significant design breakthrough in running shoes over the past 20 years. Is the "maximalist shoe" the next running shoe buzzword?

Kevin A. Kirby, DPM, Sacramento, CA, kevinakirby@comcast.net
RESPONSES / COMMENTS (NON-CLINICAL) - PART 2a
RE: Medical Missions (Andrea Mills)
From: David L. Nielson, DPM
There are several trips you can choose from. A good start is IMVA.org which gives all the organizations in the world. Some specifics are:
Ligainternational.org (my favorite)
Docareinternational.org
Enapha.org
These vary from three days to several weeks. E-mail me if you have any further questions.
David L. Nielson, DPM, Roanoke, VA, david.l.nielson@gmail.com
MEETING NOTICES - PART 1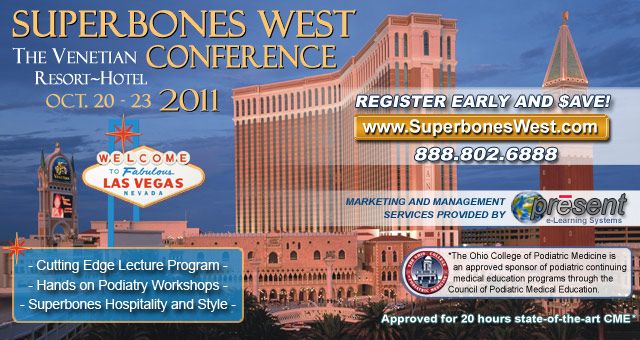 RESPONSES / COMMENTS (NON-CLINICAL) - PART 2b
RE: Medical Missions (Andrea Mills)
From: Hal Ornstein, DPM
Having had the opportunity to speak with students from all the podiatry schools, it is clear that our future is bright with this young generation embracing volunteerism. Over last few months, I have been asked by students on several occasions about medical missions they can get involved with.
The American Academy of Podiatric Practice Management is putting together a list of all medical missions which we will share with all when compiled through a link posted on PM News. If you have information on medical missions that podiatrists can participate in, please e-mail your response to Shawna at swyatt@aappm.org and please provide as many details as you can. Thank you.

Hal Ornstein, DPM, Howell, NJ, toetoe@optonline.net
MEETING NOTICES - PART 2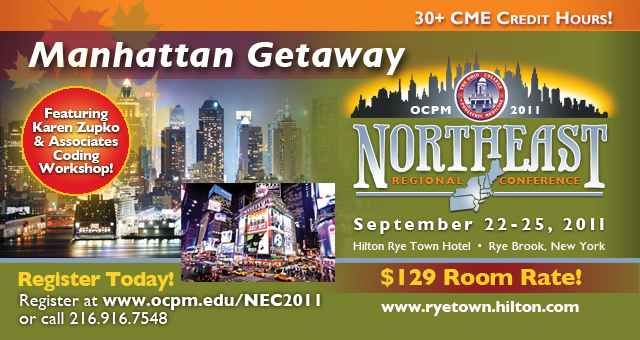 PODIATRY MANAGEMENT'S

AFFORDABLE

ONLINE CME
You can Earn 50 CPME-Approved CME Contact Hours Online
Earn 15 Contact Hours for only $149
(Less than $10 per credit)
http://www.podiatrym.com/cme.cfm
NY Podiatrists can take up to 25 credits per three-year cycle
Choose any or ALL (50 CME Contact Hours) from the 30+ CME Category 1 articles posted
You Can Now Take Tests and Print Your CME Certificates Online
CLASSIFIED ADS
ASSOCIATE POSITION -
CENTRAL VALLEY/SOUTHERN CA



Seeking associate with partnership availability. Must be highly motivated and have good patient skills and personality. Salary excellent with all paid benefits/incentives including malpractice/401k and profit sharing. Compassionate and well-trained for immediate position. Surgery Center and hospital based with no HMOs/no rest homes. Bilingual in English and Spanish preferred. Offering a permanent position/partnership in a multi-million dollar hi-tech practice with Partnership also in Surgery center. Please e-mail CV and short bio to:
Tonya@wetreatyourfeet.com
ASSOCIATE POSITION – IOWA CITY AREA
Established, well-rounded, modern practice seeking skilled associate. Beautiful clinic with room for growth, solid referral network, and largely commercial payer mix. Non-rural, university community. Competitive salary/benefits. Partnership potential. Fax CV to 319-354-1014 or e-mail to info@341foot.com
ASSOCIATE POSITION - SEATTLE WA
Established podiatric clinic looking for an associate to join our team, 4 offices located around the greater Seattle, WA area. Great base salary, benefits and friendly work environment. Please send resume toseattlefootdoctor@yahoo.com
ASSOCIATE POSITIONS - NW INDIANA
2 Full-Time positions open - One for Northwest Indiana. Must have 2-year surgical residency. Must be motivated and a self-starter. State License required. If interested email:
e-unanue@footexperts.com
ASSOCIATE POSITION
- NORTHWEST FLORIDA BEACHES
Excellent opportunity for an energetic, compassionate, hardworking individual with superior surgical and medical proficiency. Recent graduate or experienced practitioner. Excellent salary, benefits and partner-buy in offered, full admit privileges and surgical scope. Fax CV to
Ecpodiatry@aol.com
ASSOCIATE POSITION- CENTRAL FLORIDA
Busy surgical practice is looking for an experienced surgically trained podiatrist to join 3 others. Must be highly motivated and a team player. Excellent salary/bonuses with huge professional potential for the right person. Experience preferred. Beautiful Central Florida. E-mail CV to

podiatryresume@gmail.com
ASSOCIATE NEEDED - SO. CALIFORNIA

Position open for podiatry associate in Southern California. Applicant must be highly motivated and available for long term employment. This practice is extremely busy and requires a hard work ethic and desire to practice in a group practice environment. Excellent salary and benefit package offered. Please e-mail resume to footcare4all@aol.com
ASSOCIATE POSITION- DAYTON, OH
Join a Well-established modern practice in Dayton, Ohio. Excellent reputation and referral base. Base salary $120,000, benefits and bonus structure. EMR, diagnostic ultrasound, Padnet vascular studies, CO2 lasers, all aspects of DME. We seek a surgeon that is well-trained and personable to join our group of 4 podiatric surgeons. Would like to have this individual buy in to the practice eventually. Please send CV and current photo to
Ohiodoctors@aol.com
FULL-TIME ASSOCIATE POSITION

-

SOUTHERN NEW HAMPSHIRE



Well-established, rapidly growing practice. Motivated, ethical and personable with well-trained PSR-24/36. Modern office with complete EMR, digital radiography, diagnostic ultrasound, and laser. Competitive salary/benefits package. If interested please email your CV, letter of intent and references to: NHFootDoc@yahoo.com
ASSOCIATE POSITIONS – MARYLAND

Are you motivated, personable and enjoy working with the elderly? We are offering full or part-time positions in Maryland. Our group, Podiatry Management Services, provides care to the elderly in Nursing Homes, Assisted Living, Senior Homes, Adult Daycare and other similar facilities. Please e-mail your c.v. to drhprosen@verizon.net or fax to 410-486-2049 or call Dr. Herbert Rosen at 410-580-0255
SPACE AVAILABLE- NYC & LI
Office to sublet and share - East 60th Manhattan, and Plainview Long Island. access to an MRI, Joint Commission certified operating rooms, digital x-ray, diagnostic ultrasound, and access to a multi-specialty ambulatory surgical center. Also availability E 22nd between 2nd and 3rd and E 70th off 3rd. Turn-key operation - no investment needed 516 476-1815
PODO2345@AOL.COM
SUB LEASING TIME on MRI (NYC)

.31 tesla extremity MRI in state-of-the-art midtown Manhattan office location. Lease time on magnet in compliance with the Stark laws. This magnet is the only one that will be accepted by Medicare and all other insurance as of 2012. Why not bill out for your own MRI's??? Email today dri@myfcny.com.
EQUIPMENT FOR SALE - ARTERIAL DOPPLER

Revo arterial Doppler with all accessories, bought in August 2009. Great revenue and practice builder. E mail advancedfoot1@aol.com for details.
EQUIPMENT FOR SALE - CLASS FOUR LASER
I have a class four pain laser for sale. Used for plantar fasciitis, Achilles tendonitis, neuroma, arthritic conditions and even fungus toe nails This laser is portable, re-chargable and can be move from room to room or office to office. This isn't the cold laser that you see. It is a 10 watt laser. We have used this laser on NFL sports players. For those that understand a good laser. E-mail David Zuckerman, DPM for Details and pricing. footcare@comcast.net
PM News Classified Ads Reach over 12,500 DPM's and Students
Whether you have used equipment to sell or our offering an associate position, PM News classified ads are the fastest, most-effective way of reaching over 12,500 DPM's. Write to bblock@podiatrym.com or call (718) 897-9700 for details. Weekly ad rates start as low as $109 for a 50-word ad THIS OFFER DOES NOT APPLY TO BUSINESSES PROVIDING PRODUCTS OR SERVICES. Note: For commercial or display ads contact David Kagan at (800) 284-5451.
Disclaimers
Acceptance and publication by this newsletter of an advertisement, news story, or letter does not imply endorsement or approval by Kane Communications of the company, product, content or ideas expressed in this newsletter. Any information pertaining to legal matters should not be considered to be legal advice, which can only be obtained via individual consultation with an attorney. Information about Medicare billing should be confirmed with your State CAC.
---
THIS MESSAGE IS INTENDED ONLY FOR THE USE OF THE INDIVIDUAL OR ENTITY TO WHICH IT IS ADDRESSED AND MAY CONTAIN INFORMATION THAT IS PRIVILEGED, CONFIDENTIAL AND EXEMPT FROM DISCLOSURE.
---
If the reader of this message is not the intended recipient or an employee or agent responsible for delivering the message to the intended recipient, you are hereby notified that any dissemination, distribution, or copying of this communication is strictly prohibited. If you have received this communication in error, please immediately notify me and you are hereby instructed to delete all electronic copies and destroy all printed copies.
---
DISCLAIMER: Internet communications cannot be guaranteed to be either timely or free of viruses.
Guidelines
To Post a message, send it to: bblock@podiatrym.com
Notes should be original and may not be submitted to other publications or listservs without our express written permission.
Notes must be in the following form:
RE: (Topic)
From: (your name, DPM)
Body of letter. Be concise. Limit to 250 words or less). Use Spellchecker
Your name, DPM City/State
Subscribers are reminded that they have an ethical obligation to disclose any potential conflicts of interest when commenting on any product, procedure, or service.

Barry H. Block, DPM, JD
---
Browse PMNews Issues
Previous Issue | Next Issue