In Memoriam - Jonathan Haber, DPM (NYCPM '74)

Jonathan Haber, DPM, a member of NYCPM's Class of 1974, passed away on December 10 after a long battle with pancreatic cancer. Most recently Professor Emeritus of Surgical Sciences and Associate Dean for Special Academic Projects at NYCPM, Dr. Haber graduated from and served his residency at NYCPM, and remained at the college to train several generations of podiatric surgeons.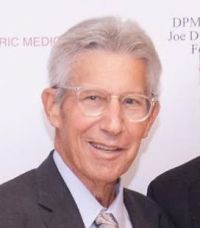 Dr. Jonathan Haber

In addition to his college activities, Dr. Haber served as the residency director for St. Barnabas Hospital in NJ, was a past chair of CPME, a past president of NBPME, and maintained a private practice. Most recently, he was honored at the NYCPM Alumni Gala in late October with its Alumni Lifetime Achievement Award. Following his family, which always came first, Dr. Haber's loves were podiatry, golf, wine, and cigars. He will be greatly missed.