FL Podiatrist Creates Scholorship Program for Student Athletes
Seniors student athletes from each of Collier County's public high schools were awarded certificates and sports medals and have become eligible for one of three $2,500 scholarships awarded in late spring.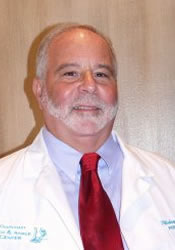 Dr. Mickey E. Gordon
Mickey E. Gordon, DPM, a Naples podiatrist with Gulfcoast Foot & Ankle Center, created the program after hearing of the difficult times his patients' children and grandchildren were having with increased expenses of a college education. During his 31-year career as a podiatric physician and surgeon, Dr. Gordon has treated many athletic and sports injuries and has become well aware that lower extremity injuries are all too common in high school sports.
Gordon recruited his bank, Bank of Florida - Southwest and hospital Physicians Regional Medical Center to jointly pledge three $2,500 scholarships for student athletes. "It is a pleasure to recognize these student athletes for their hard work and accomplishments both in the classroom and on the field, court, pool or track," said Dr. Gordon.
Source: NaplesNews.com [3/7/10]