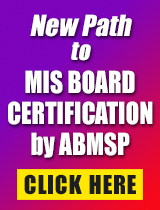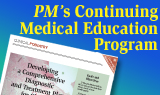 | | | |
| --- | --- | --- |
| | | |





PM News Classified Ads

CLASSIFIED ADS - PRACTICES FOR SALE OR WANTED, EQUIPMENT FOR SALE

PRACTICE FOR SALE

- SOUTHERN MASSACHUSETTS

Est. practice with optimum visibility and referrals. 3.5 days/week; increase growth by adding hours. Great income potential for a foot surgeon. Hospital privileges available. Gross approx. $300,000. Priced at $170,000 includes equipment, turn-key. Email at dpmassist@gmail.com

PM NEWS CLASSIFIED ADS REACH OVER 22,000 DPMs AND STUDENTS

Whether you have used equipment to sell or are offering an associate position, PM News classified ads are the fastest, most-effective way of reaching over 22,000 subscribers. For details, click here or write to: bblock@podiatrym.com or call (718) 897-9700 for details.

CLASSIFIED ADS - ASSOCIATE POSITIONS AND FELLOWSHIPS

ASSISTANT PROFESSOR

- ARIZONA SCHOOL OF PODIATRIC MEDICINE

The Arizona School of Podiatric Medicine with Midwestern University, Glendale, Arizona invites applications for a full-time 12-month tenure track Assistant Professor faculty appointment that includes an academic and clinic appointment. Please review the full job advertisement and submit applications online at www.midwestern.edu. Email questions to Dr. Jeff Jensen at Jjense1@midwestern.edu.

SEEKING CLINICAL INSTRUCTOR

- NYCPM, DEPT OF RADIOLOGY/MEDICINE

Looking for a motivated full-time podiatrist with excellent clinical and academic skills with a strong background in podiatric radiology. Responsibilities: Providing quality patient care, teaching students and residents in the diagnoses and treatments of foot and ankle diseases at the NY College of Podiatric Medicine and other NYC Health and Hospital facilities. Must be well versed in reading foot and ankle x-ray, CT-scan, Ultrasound, and MRI. Qualifications: DPM Degree from an accredited college of Podiatric Medicine, NY License, Board Certified/Board Eligible. Please send CV and cover letter to Mr. Joel Sturm, COO & Vice President for Administration at JSTURM@NYCPM.EDU

IMMEDIATE ASSOCIATE POSITION

- SOUTHWEST, FL

Stat position for busy, modern practice. ABFAS BC/BQ, EMR, Dig x-rays, U.S., DME, Base salary + bonus, PTO, 401K, fees, health ins. 1 ACFAS fellowship available. DrLam@NaplesPodiatrist.com

IMMEDIATE ASSOCIATE POSITION AVAILABLE – SW FLORIDA (NAPLES/FT MYERS)

Seeking BC/BQ physician for a well-established podiatry practice in beautiful SW Florida. Looking for a motivated and well-rounded candidate who has patient care as priority #1. Multiple hospital affiliations and excellent opportunity for growth. For inquiries please contact footdocswfl@gmail.com.

ASSOCIATE POSITION - SOUTH JERSEY

FT - ASSOCIATE PODIATRIST- LOS ANGELES

State-of-the-Art Podiatry Office in Los Angeles looking for the right-minded affable DPM to join our team of friendly, motivated professionals ingrained in a culture of teamwork. Driven by a dynamic, transparent leadership team, physician involvement is a key focus, enabling constant improvements delivering high-quality care that provides service to our in-office patients, skilled nursing home patients, wound care patients and hospitals. The Podiatrist services patients in skilled nursing facilities, in-office, satellite office and hospitals. Competitive salary, bonus structure and benefit package. If interested submit CV and references to victorian@footnankledoc.com

ASSOCIATE POSITION – MARYLAND/ WEST VIRGINIA AREA

Thriving podiatry practice with 3 office locations and ASC seeking a highly motivated and reliable full-time associate. Candidate must be board eligible, residency with RRA preferred. Great work environment with strong support staff. Competitive compensation and benefits package with bonus opportunities offered. Please email CV to: careers@mynewfeet.com

ASSOCIATE POSITION AVAILABLE - NORTH CAROLINA MOUNTAINS

Associate leading to partnership. We are a multi doctor, multi-location practice in the beautiful NC mountains, a great place to live and raise a family. Minimal call coverage. We offer a competitive salary with bonus opportunities and wide range of benefits. New associates are treated as a partner from day one. No "cherry picking". North Carolina license required. Send a list of "career goals", "personal goals" and CV to SMFC@att.net

ASSOCIATE POSITION - ST. LOUIS

Group practice seeking DPM to take over existing clinic. Only 25% Medicare (no Medicaid) so excellent compensation resulting from substantive workload with good surgical balance. Clinic based with hospital privileges, no travel or facility work. Malpractice coverage, health insurance, 401k, and all professional fees. Please send CV to StlPodGroup@gmail.com

ASSOCIATE POSITION – LONG ISLAND, NY

Immediate F/T position with Long Island based group practice. Seeking amicable, charismatic, EMR savvy team player who is board certified/ qualified in surgery. Competitive compensation with many perks and benefits. Great opportunity for growth. Please send CV to: OWHHpodiatry@gmail.com.

ASSOCIATE POSITION

- MIDWEST UNITED STATES

ONCE IN A LIFETIME OPPORTUNITY to join a thriving group with instant patient volume—practice encompasses dermatology, wound care, limb salvage, sports medicine, pediatrics, in-office formulary, and no nursing homes. We have several types of lasers, including Cutera. We seek a DPM with surgical skills and good clinic patient management skills—the ability to obtain early board certification and outpace your peers monetarily. Buy-in anticipated after initial contract. Starting with an annual six-figure salary and six-figure bonus. PAID-Medical malpractice/Vacation/Hospital dues/medical organizational dues/health insurance/disability insurance/phone & car allowances/401k and $10,000 signing bonus. DPMPROFESSIONAL2021@GMAIL.COM

ASSOCIATE POSITIONS – SOUTH, CENTRAL EAST AND WEST COASTS FLORIDA

Three positions available in FLORIDA with our growing multi-disciplinary group. Immediately busy, full scope schedules. Must be personable, motivated, and ABPM or ABFAS BQ/BC. Private practice experience preferred. Competitive salary/benefits. Clear path to partnership. Excellent areas to live. Start late 2021/ Early 2022. Send CV to podiatrymanda@gmail.com

MOBILE PODIATRIST NEEDED - NEW JERSEY

Well-established and fast growing House-call podiatry practice (www.homefootcareservices.com) is looking for Full-Time OR Part time podiatrists to do home visits in NJ. Full Time Position: $100,000 Base Pay Plus BONUS, Paid Gas, Malpractice Ins., Health Ins, Car allowance, Administrative/EMR support. Email resume - Lana.Raginsky@homefootcareservices.com

ASSOCIATE POSITION - SOUTH JERSEY

ASSOCIATE POSITIONS – VA, CT, DE, PA, OH, MO, NJ, NY, TN, FL

PediRite provides care to nursing home residents. Excellent opportunities working in our contracted facilities. Flexible scheduling, very lucrative commissions! Great match if you have open days/hours in your schedule. Work available in VA, CT, DE, PA, OH, MO, NJ, NY, TN, FL. Resume to sara@sightrite.com (sign-on bonus for VA, CT, DE and PA for immediate start)

ASSOCIATE POSITION - BOSTON AREA

30 year respected 3-doctor practice seeking to add podiatrist to our million dollar practice 12 miles north of Boston. Office, hospital, home and facility-based patient population. Pay based on generous % of collected revenues. Make your own schedule. Mass General Brigham hospital ACO. Will facilitate training and credentialing. Send CV to docsanf@msn.com

FULL TIME PODIATRIST - NEW JERSEY

We are a fast-growing podiatry practice in New Jersey with multiple locations and Doctors. We are currently looking for a full-time motivated and caring Doctor to join our busy practice. Some benefits include: competitive six-figure salary, generous, guaranteed bonus structure, health insurance (including vision & dental), paid vacation time off, paid malpractice insurance and CME time off. Great prospects for experienced Doctors as well as new Associates. This is an excellent opportunity to expand your Podiatric medical and surgical experience in an office-based practice! If interested, please submit your CV to DrSamofal@PodiatryCenterNJ.com

PART TIME ASSOCIATE POSITION - LOS ANGELES GREATER AREA

Well established and growing podiatry practice has an immediate opportunity and an Associate. Must have CA License and Bilingual Korean preferred. We have several offices throughout the greater Los Angeles area. Please send your resume to scfoot7ankle@gmail.com

ASSOCIATE POSITION – NORTH CAROLINA

Foot and Ankle Specialists of the Mid-Atlantic, LLC is looking for an upcoming or recent residency graduate or experienced practitioner to join our practice in Asheville, NC in the scenic Blue Ridge Mountains. We are a growing group of 117 providers and 70 locations. If personable, motivated, well-trained, and licensed in NC or willing to secure an NC license, we would be delighted to discuss an associate position with you. We offer growth opportunities, a strong compensation package, and many other benefits. Please send a cover letter and resume to: newdpm@footandankle-usa.com. We look forward to hearing from you.

ASSOCIATE POSITION - BRONX AND BROOKLYN, NY

Busy multi location podiatry practice seeking a podiatrist for their Bronx and Brooklyn locations. Looking for intelligent, well spoken, well rounded and dedicated podiatrist to join our team. Surgically or medically boarded a plus. Please send CV and salary requirements to fsfootcare@gmail.com.

IMMEDIATE ASSOCIATE POSITION – YUMA, AZ

Looking for a podiatrist/surgeon to work with me in the practice my late husband built over 34 years. It is a hit the ground running business. I'm looking for immediate help. The position is salary with benefits. Location is Yuma, AZ. Please contact Sheila Myers-Farrell 928-287-8498 toedoc@roadrunner.com

PART TIME ASSOCIATE NEEDED - NYC

$70/hr.1-3 days a week. Well respected Park Ave practice. Room for growth. Please email healthyfeetny@gmail.com with CV.

ASSOCIATE POSITION - BOSTON, MA

Foot & Ankle Associates One of the busiest podiatric practices in the Boston area since 1987 We are seeking a full or part time associate who is highly motivated and board qualified/certified in surgery please forward CV to Footanklewinthrop@gmail.com or fax to 617-846-3513.

ASSOCIATE POSITION – NEW JERSEY

Seek 3 or 4 years associate, to join a fast-growing multi locations, NJ busy expanding podiatry group practice. Requires individual who is well trained in all surgical fore and rear foot & ankle procedures. Independent practice, partnership opportunity, competitive compensation and benefits provided. Start date July 2022 Send CV kmercado@footandankleps.com

ASSOCIATE POSITIONS - FLORIDA

Palm Beach Podiatry Concierge provides quality VIP care to residential homes and some facilities. Home visits provide the possibility of a much higher reimbursement than facilities. Will match or beat any other commission-based offer in the surrounding Florida areas. Looking for Full-Time and Part-Time podiatrists. Enjoy all the benefits of working for a modern VIP organization, such as casual attire, travel expenses, and much more. Enjoy a semi-retired lifestyle while still working. Send your CV to contact@podiatristathome.com

ASSOCIATE POSITION - WESTERN PA

Seeking a full-time BQ/BC associate to help grow a multi-office practice in Western PA. Must be competent in conservative/surgical treatments of the foot and ankle, along with wound care. Competitive salary with benefits (health insurance, mal-practice, CME, 401k, state licensing) offered. Email CV to wpafootdocs@gmail.com

IMMEDIATE ASSOCIATE POSITION AVAILABLE – NORTH CAROLINA

Immediate associate position that can lead to partnership. We are a very busy practice providing care in both office and hospital settings. We are fully integrated in a large tertiary teaching hospital. We are in the beautiful mountains of western North Carolina. Research opportunities available. Applicant should be ethical, personable, hardworking, and committed to quality patient care. We are offering a competitive salary with bonus opportunities and wide range of benefits. North Carolina license to practice is required for this position. All interested candidates send a CV with 2 letters of reference to JCMOOREDPM@aol.com

ASSOCIATE POSITION – NEW YORK

Seeking a highly motivated individual interested in evolving in private practice to a wealthy and knowledgeable affiliate entity with a large surgical-based podiatry group. Surgeons with a two or three-year residency preferred. Come join and Let's keep New Yorkers on their feet! Please email your CV to podiatrynewyork@gmail.com

PM NEWS CLASSIFIED ADS REACH OVER 22,000 DPMs AND STUDENTS

Whether you have used equipment to sell or are offering an associate position, PM News classified ads are the fastest, most-effective way of reaching over 22,000 subscribers. For details, click here or write to: bblock@podiatrym.com or call (718) 897-9700 for details.