Browse PMNews Issues
Previous Issue | Next Issue
PM News
The Voice of Podiatrists

Serving Over 11,000 Podiatrists Daily

April 10, 2009 #3,516

Publisher-Barry Block, DPM, JD

A service of Podiatry Management http://www.podiatrym.com
E-mail us by hitting the reply key.
COPYRIGHT 2009- No part of PM News can be reproduced without the
express written permission of Kane Communications, Inc.
Aetrex Presents Customized Comfort For Women for 2009
Aetrex is pleased to present the 2009 Essence Collection. This extraordinary collection of women's casual footwear offers patients an uncompromised merger of fashion, function and customization.
Created by renowned footwear designer Susan Ryder, this expanded collection comes in three categories that together capture all aspects of life in our more casual yet challenging world: Essential Spirit, Essential Elegance and Essential Living. The overall goal is to allow women to live life to the fullest, with customizable footwear helping every step of the way.All footwear in the Essence Collection features Aetrex's patented Mozaic™ Customization Technology. With Mozaic, all styles can be immediately customized for each patient to ensure the ultimate in comfort and function.
To order the Aetrex product catalog go to aetrex.com/rx or call 800-526-2739.
PODIATRISTS IN THE NEWS
NY Podiatrist Discusses How to Avoid Blisters from Sandals
While it seems like a no-brainer, buy sandals that fit. Wearing even a half size too big or small will cause blistering. Feet constantly change size, due to weight shifts and aging, so get measured every Spring," says Hillary Brenner, a podiatric surgeon in New York City.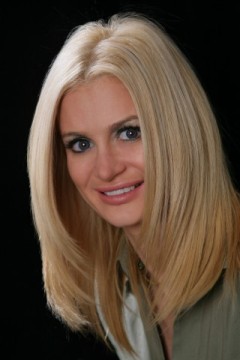 Dr. Hillary Brenner
When choosing shoes, look for flexible materials, such as soft leather and microfiber. Avoid stiff straps that fall across blister-prone ankles and toes. Once you get your sandals home, moisturize your feet (well-conditioned skin is less likely to blister) and wear the shoes for an hour one day and two the next. "It'll help soften the shoe and mold it to your foot more comfortably," says Dr. Brenner.
Source: Kelley Heyworth, Fitness Magazine [April 09]

DOX PODIATRY - Electronic Medical Records
$44,000 Economic Stimulus Bonus
Great Article at: doxemr.wordpress.com/
April Show Special – Free Tablet PC*
PRACTICE LIKE THE BEST
MAKE MORE MONEY - SAVE TIME - DOX PODIATRY
DOX Podiatry is the leading web-based EMR solution designed by Podiatrists for Podiatrists that enables you to make more money in less time. Let us show you how in a quick, 40 minute, web-based demonstration.
• COMPLETE PODIATRY SPECIFIC MEDICAL DATABASE
• NO CUSTOMIZATION REQUIRED • EVERYWHERE ACCESS
• READY TO USE DAY ONE • CERTIFIED SAFE & SECURE
www.DoxEmr.com
CALL 1-877-270-3518 OR EMAIL INFO@DOXEMR.COM
* Call for details
AT THE COLLEGES
CSPM Women's Basketball Team Takes Second in Tourney
On the weekend of March 27-28, the California School of Podiatric Medicine (CSPM) Women's Basketball team once again finished up with a successful playoff in the Annual Podiatric Student Basketball Tournament. The championship match ended when the girls had a tough loss in a close game to Temple University, who eventually went on to win the tournament.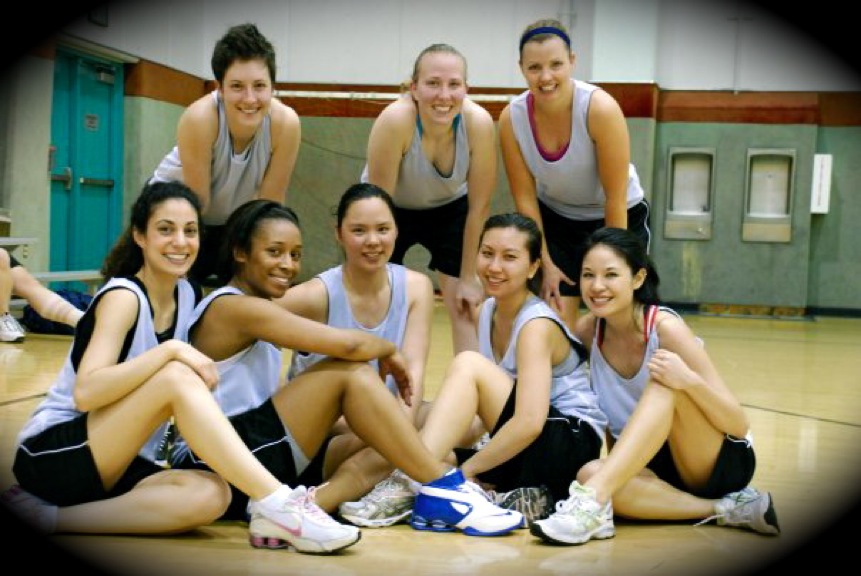 CSPM team (L-R) Ninveh Hiskail, Brooke Goodman, Sky Shanks, Cindy Peng, Kristy King, Judianne Walker, Lisa Khan, and Annie Nguyentat.
This is the first time Samuel Merritt University (SMU) hosted the tournament since it began in 1985 as an annual event organized by the American Podiatric Medical Students Association (APMSA) Corporate Advisory Board. About 40 SMU students in the Doctor of Podiatric Medicine (DPM) program at SMU competed against basketball players from the other seven podiatry schools around the country.
According to Ninveh Hiskail, second-year podiatry student, the tournament was an opportunity to promote athletic competition, recognition to CSPM, and build student camaraderie. "Regardless of how fierce we were on the court, after the games were over, all the teams started talking as if there was no competition," said Hiskail. "As cliché as it sounds, we already felt like winners when we found out we made it to the last game. I love playing on the team and representing our school."
Custom made Birkenstock, Naot and Bite Orthotic Sandals
From Langer Biomechanics
The Right Products - For the Right Reason - at Exactly the Right Time
Langer Biomechanics is very pleased to re-introduce a bigger and better custom made orthotic sandal program. Birkenstocks are back and are being joined by a large selection of Naot sandals and clogs and several sport sandals from Bite. Patient's who wear orthotic sandals and clogs are more compliant and practices that dispense them are more profitable. Better outcomes…higher profits….get with the program, the Langer Custom Sandal Program. Click here for an introductory discount coupon and additional information, or call 800-645-5520.
Langer Biomechanics – Where knowledge makes the difference and technology makes it work
PODIATRIC COMPANIES IN THE NEWS
Dr. Comfort Shoes & Inserts Awarded APMA Seal of Acceptance
Dr. Comfort has been awarded the American Podiatric Medical Association (APMA) Seal of Acceptance for their line of men's and women's diabetic footwear, athletic shoes, elite inserts (heat-moldable) and Gel Plus inserts.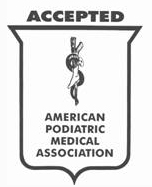 APMA Seal of Approval
The APMA Seal of Acceptance is widely known as the preeminent recognition of excellence for footwear, materials, inserts and other materials used in the practice of podiatric medicine. Dr. Comfort's diabetic footwear, including men's and women's dress, casual and athletic shoes, has been evaluated by the APMA's Committee on Podiatric Seals and awarded the Seal based on the safety, quality and effectiveness of the products.
"We're thrilled to be granted the Seal of Acceptance for Dr. Comfort's diabetic footwear and inserts," said Rick Kanter, founder and President of Dr. Comfort. "This recognition comes after years of designing the highest quality footwear and witnessing tens of thousands of successful fitting experiences for diabetic patients."
"Our current DR systems are quite frankly the finest and most economical imaging systems in their class…"
Take the Easiest Step Up to DR Speed and Patient Ease
With 20/20 Imaging.
20/20 Imaging makes it easy and affordable to bring the enormous clinical and business benefit of direct radiography (DR) to your podiatry practice. The P-DR sensor integrates into new or existing x-ray equipment for a complete, compact imaging solution. The portable P-DR sensor processes over 100 images per hour, provides up to 48% larger imaging surface than extremity film or CR with instant, artifact-free images, and substantially reduces maintenance and supply costs. The P-DR BD715's unique handrail system, low base, and tilting bilateral tubehead eliminate awkward, unsafe patient maneuvering and add to exam efficiency. Finally, one small step delivers a giant leap in patient care. Contact us at 1-866-734-6234.
QUERIES (CLINICAL)
Query: Re-injury of Ruptured Tendons
I have an obese female who about 2 years ago suffered Right LE double peroneal rupture. She was in a CAM boot for 10 months and finally was seen for a second opinion which suggested a repair. The primary repair failed; therefore, a FDL transfer was done to the base of the 5th metatarsal. Things were fine for 1.5 years until recently, when she suffered an inversion sprain. Now the foot is in a flexible cavus position. The calcaneal resting position is +1, and the mortise view shows lateral gutter widening. I'm afraid she ruptured that FDL that was transferred. Now she has to have total knee replacement, but her orthopod would not do such until I get her foot stabilized. Any ideas?

Kevin Lam, DPM, Naples, FL

SureFit™ is not just our name; It is what we deliver!
SureFit's patented fitting system achieves what our competitors can only dream of creating – the perfect fit for your patient! We are so confident your patient will receive the correct fit that we guarantee it! Our state-of the art manufacturing system ensures each pair of custom inserts precisely matches the shape of your patient's foot AND their shoe of choice. Our new blue Plastazote top cover provides the same moldability, cushioning and quality SureFit Customers rely on with an updated aesthetic appearance!
Call SureFit™ at 800.298.6050 today and discover why our customers think we make the best diabetic inserts in the industry!!
QUERIES (NON-CLINICAL)
Query: Diabetic Shoes from a Drug Store

I gave an Rx for DM shoes and inserts to an "at-risk" diabetic patient and referred her to an orthopedic shoe store with trained and certified personnel. She returned to the office wearing shoes that were too small which she obtained from the local mom & pop drug store through the Medicare Therapeutic Shoe Program. She showed me their flyer advertising "free" shoes for diabetics. I telephoned and spoke with the clerk who stated he was trained by a major podiatric supplier on how to fit people for shoes and inserts. Although I did arrange for her to return the shoes, get reimbursed, and go to the proper facility, I am concerned how this program, which was put in the hands of qualified personal to prevent DM foot complications, is allowed to be administered by a drug store clerk. Has anyone encountered a similar situation? Any thoughts, pro or con?

James Korponay, DPM, New York, NY
Dr. Comfort Shoes: The Finest Quality Diabetic Footwear Period!
When you put your patients in Dr. Comfort Shoes, you're giving them the highest quality footwear available and adding significant value to your practice.
Here are some of the reasons why Dr. Comfort is the best value in diabetic shoes:
• Free returns
• We provide marketing for you, with over 20,000 discrete referrals every year.
• We advertise in over a dozen diabetic and consumer publications each month.
• There's no need for a large inventory – our fitting center contains every size and style.
Call 800-556-5572 or email Dr. Comfort now to experience exceptional quality and profitability with our exclusive turn-key program.
RESPONSES / COMMENTS (CLINICAL) - PART 1
RE: Current Protocol for Patients on Plavix (Mark Hiskes, DPM)
From: Bill Trabulsi, DPM
The cardiology department at our hospital has sent out a memo with supporting documentation asking all surgeons NOT to stop Plavix for patients with drug-eluting stents. If you'd like, I can send you the documentation.

Bill Trabulsi, DPM, Lutz, FL, trab3@msn.com

INVITATION TO JOIN ACFAOM
Are you concerned about the way podiatry seems split between surgical and non-surgical practice and you would like to be a member of an organization that promotes a balance in all aspects of contemporary podiatric practice?
If so, you need to join the American College of Foot & Ankle Orthopedics & Medicine (ACFAOM.) ACFAOM represents the clinical interests of typical podiatrists who spend less than 13% of their time in surgery (APMA data.)
"Member" status was recently established for DPMs who are not, and cannot be, board certified by ABPOPPM. "Fellow" status is available for ABPOPPM Diplomates.
For information about ACFAOM and an application form with details about eligibility click here. Questions? Call 301-718-6539 or write to nwallis@acfaom.org.
RESPONSES / COMMENTS (CLINICAL) - PART 2
RE: Ehlers-Danlos Syndrome (Todd Lamster, DPM)
From: Adam Cirlincione, DPM
I agree with much of what Dr. Lamster states regarding the potential skew foot present and ensuring that your patient is fully educated prior to surgery and even the need to address the hindfoot . However, I have to disagree with the notion that metatarsal cuneiform joint arthrodesis is the only viable option for the bunion deformity. If the patient truly has a skew foot with a metatarsus adductus as mentioned, then I fail to see how the arthrodesis at this level would correct the hallux valgus. Although laxity at this level (metatarso-cuneiform) would be addressed, it would fail to address the position of the toe. Although this is a young patient, it may be in the best interest to perform multiple metatarsal osteotomies or a fusion at the level of the metatarsophalangel joint as a definitive procedure. This, of course, could be coupled with midfoot or hindfoot procedures as deemed necessary.
Adam Cirlincione, DPM, Glen Cove, NY, pittpod@aol.com
MEETING NOTICES
American College of Foot and Ankle Surgeons
Coding and Practice Management Seminar
Today's economy has made it more important than ever to look for every opportunity to increase revenues, reduce expenses, and stay afloat in rough times. And that's what you and your staff will find when you attend the
ACFAS Coding and Practice Management Seminar
being held Friday and Saturday, May 15-16 in Charleston, SC.
You'll hear it all…coding...technology...risk management…physician quality reporting incentives (PQRI)...E-Prescribing and marketing…from leading specialists in the field. Walk away with what you need to know so your practice won't just survive, it'll thrive!
Click here for additional information.
Register online today for this outstanding seminar.
RESPONSES / COMMENTS - CODINGLINE
RE: Denial of GraftJacket (Greg Caringi, DPM)
From: Chris Lotufo, DPM, Tip Sullivan, DPM
I received the exact same denial letter from BCBS of GA about 6 months ago. The hospital asked that I write a short statement regarding the indications and use of the product along with their appeal. We were denied a second time. BCBS then asked for peer-reviewed articles supporting the use of GraftJacket for DFU's. I simply went to the Wright Medical website and used the articles they referenced for their product. Within 2 weeks of sending in the second appeal, the hospital and I received our reimbursement. I've been using the product for the last 7-8 years on DFU's and have never been denied before. I can see it being denied as experimental to augment a lateral ankle stab or to resurface an arthritic joint, but for a DM foot ulcer? It seems to me the insurance companies are continually searching for ways to deny the practice of good medicine.

Chris Lotufo, DPM, Newnan, GA, chris_lotufo@hotmail.com
There is a part of this response that I feel obligated to point out. It does not have anything to do with "graft Jacket" or specific reimbursement. It is in Dr. Caringi's last paragraph when he says, "As surgeons, it is part of our responsibility to see that all services-and apparently specialized materials too- are precerted and covered by the individual insurance policies before the surgery is performed". I think this attitude is what got us in the sad situation that we are in today where insurance companies are literally dictating how we treat our patients. My patients' insurance should not be any of my business. It should be the patients' responsibility to make sure that their insurance covers their service. My patient /Dr. contract should be just that - an agreement between myself and a patient. By allowing insurance carriers and "the government" to place themselves in the middle of that agreement, we give them the power to dictate the terms of the agreement, which in essence is practicing medicine without a license. I guess that I am really getting old, but this issue really gets back to some basic rights and wrongs.

Tip Sullivan, DPM, Jackson, MS, tsdefeet@msfootcenter.net
REGISTER NOW FOR THE OCPM SOUTHERN EXPOSURE SEMINAR!
The 4th Annual Southern Exposure Seminar, presented by The Ohio College of Podiatric Medicine, will be held Thursday – Sunday, April 23 – 26, 2009 at its new location, the Great Wolf Lodge Convention Center in Cincinnati, Ohio. With a new, expanded venue and an all-star lineup of guest speakers including Allen Jacobs, DPM; Warren Joseph, DPM; Doug Richie Jr., DPM; Bradley Bakotic, DPM, DO; and Stephen Pomerantz, MD, this year's Southern Exposure Seminar offers 26 CME hours.
To register for Southern Exposure or for more information, please visit ocpm.edu/SE2009 or call (216) 916-7547.
RESPONSES / COMMENTS (NON-CLINICAL)
RE: Health Net Denials in CT, NJ, and NY for Diagnostic Ultrasound (D Mullens, DPM, JD)
From: Michael M. Rosenblatt, DPM
David Mullens, DPM, JD is considering instituting a class action lawsuit regarding refusals for podiatric diagnostic ultrasound re-imbursement in Connecticut, New Jersey and New York. These denials come from Health Net, and have been in force for the last three years.

We often complain about denials, and yet few of us do anything to fight them. Dr. Mullens does. Podiatrist in those target states need to examine their denials. Denials are like a virus. They "trans-mutate" from carrier to carrier, and if left alone, become epidemic. We have no right to complain unless we do something about it. Now is that time. Please help Dr. Mullens. You are helping yourself. His e-mail is: dmullens@mullenslawoffice.com

Michael M. Rosenblatt, DPM, San Jose, CA, Rosey1@prodigy.net
CODINGLINE CORNER
CURRENT TOPICS BEING DISCUSSED ON CODINGLINE'S LISTSERV INCLUDE:
o April CodinglinePRINT Available
o Advance Beneficiary Notice & Routine Care
o DME Accreditation False Statements
o Charging to Fill Out FMLA Paperwork
o Coding the Topaz Procedure
Codingline subscription information can be found here
CLASSIFIED ADS
LOOKING FOR FINANCIAL SECURITY?
Our practice continues to grow and we are in search of a motivated, well-trained DPM who is great with patients. Our multi-office practice is located in the scenic Hudson Valley region of New York State. This is a great career opportunity for the right person(s), with an excellent compensation package available. Please reply to Hudson Valley Foot Associates, PO Box 3300, Kingston, NY 12402-3300; or email CV and cover letter to: jobs@hvfa.com

ASSOCIATE POSITION - CHICAGO AREA
Join one of the most successful, long-established podiatry practices in the Chicago area, with excellent salary and benefits. We have an immediate opening for a full-time podiatrist in a multi practice location in Chicago. Must have two years of surgical residency. Please e-mail resume to f-massuda@footexperts.com
PART-TIME NON-SURGICAL PRACTICE FOR SALE - NORTH JERSEY

23 yo practice recently relocated to a spectacular newly-constructed and equipped storefront next to a busy supermarket with ample parking and senior citizens in vibrant downtown. Accepting Medicare and Blues only with great potential. Perfect for expanding to full-time, a second office or new practitioner with means and office experience. Priced to sell. Financing possible. E-mail interest with contact to Mikedup1215@yahoo.com
PRACTICE FOR SALE - CENTRAL FLPractice and medical building for sale, in beautiful, high quality of life, growing area, Central Fl.; 2000 sf bldg. fully equipped/ designed for podiatry; excellent location, features & exposure; near hospital, wound and HBO center. Great opportunity for expansion & investment; good insurance climate. 352-223-2713 / E-mail: windnwave@earthlink.net
ASSOCIATE WANTED - FLORIDA
Associate needed for a dynamic multi-doctor practice in the Tampa Bay area. Partnership opportunity for the right candidate. Preference given to a PSR 24+ resident completing their education this spring/summer, and must have a Florida license. Well-established practice, high tech with EMR and digital x-rays, with specialties in sports medicine, surgery and wound care. No nursing homes or HMO's. Excellent hospital privileges available. Choose an area of practice concentration that you are passionate about and enjoy a lifestyle for yourself and your family that is second to none. E-mail: kimvelez@tampabay.rr.com
NEEDED CHICAGO -- NW IND & BALTIMORE/WASHINGTON, DC PODIATRISTS
Home Physicians, a medical group specializing in house calls is looking to hire podiatrists in Chicago, Northwest Indiana, and Baltimore, MD. Full and part-time positions are available. Competitive Compensation including malpractice. Contact Scott Schneider. Phone-773-342-4201 FAX 773-486-3548-E-Mail sschneider@homephysicians.com Visit our website
TWO YEAR FELLOWSHIP IN RECONSTRUCTIVE FOOT SURGERY AND RESEARCH
2-year fellowship at Beth Israel Deaconess Medical Center, a primary teaching hospital for Harvard Medical School. Fellows have clinic, perform complex reconstructive procedures (external fixation, flaps, Charcot reconstruction), and conduct clinical research (20%). Fellows train residents and receive appointment at Harvard Medical School faculty. Excellent salary/benefits. Program begins SEPTEMBER, 2009. Must have completed PSR-36 or similar. Submit applications to: Adam Landsman, DPM, PhD alandsma@bidmc.harvard.edu Include CV, letter describing goals and any research interests. Deadline: May 1, 2009. Beth Israel Deaconess Medical Center and Harvard Medical School are Equal Opportunity Employers. Women and minorities are particularly encouraged to apply.
ASSOCIATE POSITION - HENDERSON, NEVADA
Associate wanted for thriving, well-mixed 3-doctor digital office, leading to partnership. Surgery, diabetic, pediatric, and general podiatry. Great office and location, fun area to live. Need 2+ years surgical residency. Must be energetic, self motivated, great patient skills. Salary plus bonuses. Email CV to gtorgesen@yahoo.com
PODIATRIST NEEDED FOR MIAMI-DADE COUNTY
Multi office practice needs doctor of podiatry for full time and/or part time for private office, clinics, and nursing homes. Great opportunity to grow with and unlimited income potential. Offices in Miami, Hialeah, Westchester, and Cutler Ridge. Email to feetdoctor@aol.com
PRACTICE FOR SALE - FLORIDA—CENTRAL/SOUTH
Turn-key operation grossing $570,000 annually based on one full-time doctor. Great opportunity for growing the top-line. Surgery is only 14% of the professional man-hours; it can significantly increase income. Medicare makes up 64% of revenues. Seller will assist with transition. Call 863-688-1725, ask for Chas.
PM Classified Ads Reach over 11,500 DPM's and Students
Whether you have used equipment to sell or our offering an associate position, PM News classified ads are the fastest, most-effective way of reaching over 11,500 DPM's. Write to bblock@podiatrym.com or call (718) 897-9700 for details. THIS OFFER DOES NOT APPLY TO BUSINESSES PROVIDING PRODUCTS OR SERVICES. Note: For commercial or display ads contact David Kagan at (800) 284-5451 Ext 110.
Disclaimers
Acceptance and publication by this newsletter of an advertisement, news story, or letter does not imply endorsement or approval by Kane Communications of the company, product, content or ideas expressed in this newsletter. Any information pertaining to legal matters should not be considered to be legal advice, which can only be obtained via individual consultation with an attorney. Information about Medicare billing should be confirmed with your State CAC.
---
THIS MESSAGE IS INTENDED ONLY FOR THE USE OF THE INDIVIDUAL OR ENTITY TO WHICH IT IS ADDRESSED AND MAY CONTAIN INFORMATION THAT IS PRIVILEGED, CONFIDENTIAL AND EXEMPT FROM DISCLOSURE.
---
If the reader of this message is not the intended recipient or an employee or agent responsible for delivering the message to the intended recipient, you are hereby notified that any dissemination, distribution, or copying of this communication is strictly prohibited. If you have received this communication in error, please immediately notify me and you are hereby instructed to delete all electronic copies and destroy all printed copies.
---
DISCLAIMER: Internet communications cannot be guaranteed to be either timely or free of viruses.
Guidelines
To Post a message, send it to: bblock@podiatrym.com
Notes should be original and may not be submitted to other publications or listservs without our express written permission.
Notes must be in the following form:
RE: (Topic)
From: (your name, DPM)
Body of letter. Be concise. Limit to 250 words or less). Use Spellchecker
Your name, DPM City/State
Subscribers are reminded that they have an ethical obligation to disclose any potential conflicts of interest when commenting on any product, procedure, or service.

Barry H. Block, DPM, JD
---
Browse PMNews Issues
Previous Issue | Next Issue