Browse PMNews Issues
Previous Issue | Next Issue
PM News
The Voice of Podiatrists

Serving Over 12,500 Podiatrists Daily

April 14, 2011 #4,134

Publisher-Barry Block, DPM, JD

A service of Podiatry Management http://www.podiatrym.com
E-mail us by hitting the reply key.
COPYRIGHT 2011- No part of PM News can be reproduced without the
express written permission of Kane Communications, Inc.
PODIATRISTS AND SPORTS MEDICINE
BC Podiatrist Provides Pre-Race Advice for Runners
At least 46,000 people will be lacing up their running shoes for this year's Vancouver Sun Run. Dr. Alan Boroditsky, a local podiatrist, says runners have been paying more attention to their feet than they have in years past. But he adds, "There are still so many who are running out there wearing inappropriate shoes and causing injuries to themselves."
Dr. Alan Boroditsky
If you are taking part in the Sun Run, he says it's a good idea to wear shoes that have been worn in. "Probably put at least 100 kilometers on them before doing the Sun Run." And if this is one of your first runs, it's a good idea to see a doctor ahead of time. "A look at foot health is helpful for the patient to select proper shoes and see if there are any limiting factors, such as a tight calf muscle that could cause injury."
Source: Amanda Wawryk, News 1130 [4/12/11]
PODIATRISTS IN THE COMMUNITY
MA Podiatry Group Partners with Amputation Association
Seven years ago, an excited but slightly nervous Rose Marie Bissonnette sat in her homey kitchen and described her new limb loss support group. The fledgling group would meet monthly at Clinton Hospital. She hoped participants would share emotional and medical experiences, point one another in the right direction, and perhaps invite a guest speaker once in a while. She has come a long way, and the group, now with more than 100 members, has grown along with her. And now there's a new, all-encompassing name for the group: The New England Amputee Association.

Drs. Neil Feldman, Robert Grondin, and Donald Pelto
The name change will be announced Wednesday, at which time Ms. Bissonnette will also announce a partnership with Drs. Neil Feldman, Robert Grondin, and Donald Pelto of Worcester-based Central Mass Podiatry. This coincides with the first-ever National Limb Loss Awareness Month, declared for April by the Amputee Coalition, a national group. Gov. Deval L. Patrick proclaimed April Limb Loss Awareness Month in Massachusetts, making this one of the first states to do so.

Source: Karen Nugent, Telegram & Gazette, [4/11/11]
You Will Be Fully Satisfied As I Have Been…
"Orthofeet provides our patients a wide variety of shoe styles, sizes, and colors with reasonable pricing. Placing an order is always quick and easy, and shipping is consistently timely and efficient. If I need to speak to someone, I can always reach a live person who takes care of all my service needs on the spot. I strongly recommend considering Orthofeet for all your diabetic footwear needs. With the quality of products and services Orthofeet is offering I am confident that you will be fully satisfied as I have been."
P. Kumrah, DPM
Orthofeet Shoes = Superior Patients Care + Better Bottom Line:
Shoes - $45 to $55; Prefab Inserts - $9.95; Custom Inserts - $23; Toe-Filler - $75.00;
Try & compare: Get the first 10 pairs at Half Price!!!
www.orthofeet.com 800-524-2845
APWCA NEWS
APWCA Names 10 Wound Care Professionals as "Masters"
The American Professional Wound Care Association (APWCA) honored ten wound care professionals with the designation of "Master" during the recent APWCA2011 National Clinical Conference. This designation of membership is presented to those who are selected by a committee of the association and approved by the Board of Directors. The "Master" designation was initiated in 2010 and serves as a mechanism to recognize key opinion leaders who have impacted wound care through education, research, and advocacy.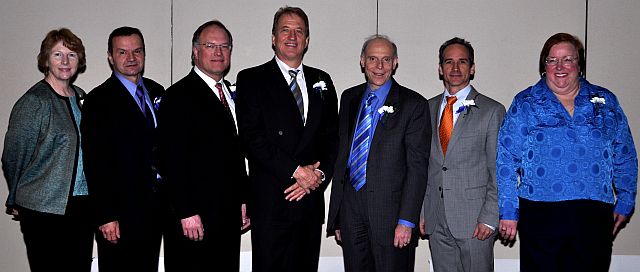 (L-R) Kathleen Satterfield, DPM, Gerit Mulder, DPM, PhD, Jeffrey Niezgoda, MD, Robert Bartlett, MD; Steven R. Kravitz, DPM; Thomas Serena, MD; and Janice Beitz, PhD, RN
The recipients of this prestigious recognition were doctors: Robert Bartlett, MD, Janice M. Beitz, PhD, RN, Lawrence Harkless, DPM, Pamela E. Houghton, PhD, PT, Steven R. Kravitz, DPM, Gerit Mulder, DPM, PHD, Jeffrey A. Niezgoda, MD, Kathleen Satterfield, DPM, Thomas E. Serena, MD, and Robert Warriner, MD.
MEDICARE NEWS
CMS to Release Podiatry Services Comparative Billing Report
In April 2011, the Centers for Medicare & Medicaid Services will release its fifth national provider Comparative Billing Report (CBR). The purpose of this CBR is to inform podiatric providers of billing information for selected services billed to Medicare and to help prevent improper payments. The data in this report illustrates peer comparisons of debridement codes billed, Evaluation and Management (E/M) high level code use, and the number of patients billed per day in both the office and skilled nursing facility settings. The CBRs will be released to approximately 5000 podiatry providers nationwide.
The CBRs, produced by SafeGuard Services, under contract with CMS, provide comparative data on how an individual healthcare provider compares to other providers by looking at utilization patterns for services, beneficiaries, and diagnoses billed. CMS has received feedback from a number of providers that this kind of data is very helpful to them and encouraged SafeGuard Services to produce more CBRs and make them available to providers. These reports are not available to anyone but the provider who receives them. To ensure privacy, CMS presents only summary billing information. No patient- or case-specific data is included. These reports are an example of a tool that helps providers comply with Medicare billing rules and improve the level of care they furnish to their Medicare patients.
Source: SafeGuard Services via Joseph Borreggine, DPM
HEALTHCARE NEWS
HHS Launches $1 Billion Patient-Safety Initiative
HHS has announced the launch of Partnership for Patients, a $1 billion collaborative patient-safety initiative focused on reducing preventable harm and easing transitions of care. Patient-safety advocates, clinicians, employers, and more than 500 hospitals have already signed on to participate in the partnership, HHS said. The government predicts the program could save 60,000 lives over the next three years and save up to $50 billion in Medicare costs over the next decade.
Initial funding of $500 million was made available today as part of Community-based Care Transitions Program, a provision of the healthcare reform law aimed at reducing re-admissions and improving care transitions. According to HHS, the remaining $500 million will be made available through the CMS Innovation Center to support local projects that reduce hospital-acquired conditions.
Source: Maureen McKinney and Jessica Zigmond, Modern Physician [4/12/11]
QUERY (CLINICAL)
Query: Uric Acid Crystals, Post-op
I performed an MIS saucerization procedure. Although the patient has had no post-op pain, the tiny incision has uric acid crystals draining. I have seen this as the primary complaint in patients, but this is the first time I have had this complication to a surgery.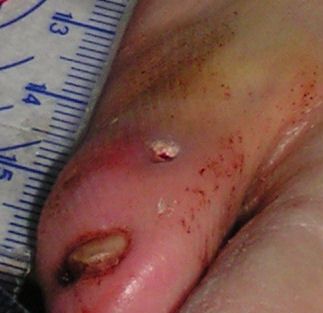 Uric Acid Crystals, Post-op
The culture is negative for bacteria. What is the best way to to approach this complication? Any ideas or experiences would be appreciated.
Name Withheld (CA)
RESPONSES / COMMENTS (CLINICAL) - PART 1
RE: Mosaic Wart Treatment (Stephen Merena, DPM)
From: Charles Morelli, DPM, Dwight L. Bates, DPM
Consider oral cimetidine regardless of the patient's age. Yes, it does work better in children, but you have nothing to lose in trying to avoid a treatment that will be uncomfortable for this particular patient. 35mg/kg for 45 days, TID.
The topical I have always used, is either canthranone or cantharadin. They differ slightly, but are basically the same as far as their efficacy. This is a very strong topical med, and needs to be used carefully. Too much can cause a very painful blister, and for children or adults with tender sensitive skin (areas other than the heel or ball of the foot), you need to use less. Apply once after debridement and have the patient return in 10 -14 days. The lesions will have blistered and are easily removed. If some lesion remains, I touch them with silver nitrate and in 10 more days, the patient returns for what is usually a final treatment (usually mechanical debridement with a sanding wheel).
Charles Morelli, DPM, Mamaroneck, NY, Podiodoc@gmail.com
Sweaty feet, hormonal changes as in puberty, and plantar warts go together. If you can keep the warts from becoming worse, you are winning the battle as warts are uncommon in mature people. Control sweating on the plantar surface with topical Drysol or over-the-counter antiperspirant. If that fails, use very dilute formaldehyde topically.
Dwight L. Bates, DPM, Dallas, TX, dlbates04@yahoo.com
RESPONSES / COMMENTS (CLINICAL) - PART 2a
RE: Orthotic for Golfer With Met Adductus Foot
From: Arnold B. Wolf, DPM
Before I address suggesting an orthotic for a golfer with metatarsus adductus, I would first look at the following: age; general flexibility; his address position (i.e., stance). Specifically, with his stance, is his left foot squared to the target line?...flaring his left foot open at address will help his lower body rotation and reduce some rolling to the side of his foot. Secondly, how is his swing? Is it "Hoganesque" or that of a hacker (or somewhere in between).
As far as the orthotic recommendation, I would consider an accommodative insert that includes a molded "lateral clip" that provides significant plantar and lateral off-loading at the styloid process. I assume that, along with the adductus component, he has a varus rearfoot component which should be addressed. Finally, I would also address any orthomechanical issues that may exist above the foot and ankle.
Arnold B. Wolf, DPM, Sterling Heights, MI, omnifootcare@prodigy.net
RESPONSES / COMMENTS (CLINICAL) - PART 2b
RE: Orthotic for Golfer With Met Adductus Foot
From: Robert S. Schwartz, CPed
This golfer needs a "C" last golf shoe, and consider stretching to pocket the deformity. You need to be careful with orthotics because they will remove the MTJ compensation and will expose more of the Met adductus.
The golf shoe can be modified to accommodate the bony prominence at the base of the fifth metatarsal by opening the insole of the shoe and making it wider under the lateral column. An additional lateral flare and buttress can be added for reinforcement. A high top shoe is his best option.
Robert S. Schwartz, CPed, Eneslow Pedorthic Enterprises, Inc., rss@eneslow.com
RESPONSES / COMMENTS (CLINICAL) - PART 3
RE: Chronic Stasis Dermatitis Draining Lymph Fluid (Frank J. DiPalma, DPM)
From: Khurram H. Khan, DPM
From the picture provided, it appears that the patient suffers from lipodermatosclerosis secondary to the chronic venous stasis. Notice the "reverse champagne bottle" appearance with the rather large calf but the much smaller ankle. The discoloration from the hemosiderin is occurring in the classic "gaiter distribution" between the ankle and calf. The redness is most likely the inflammation associated with the dermatitis vs. a cellulitis, especially given the lack of response of a broad spectrum antibiotic, but a culture to confirm no MRSA might be warranted.
Compression works best on patients with pitting edema (fluid accumulation) vs. non-pitting edema (hyaluronic acid accumulation). Most patients who have progressed to lipodermatosclerosis have already passed through the phase of pitting edema. These are the patients whose swelling does not...
Editor's note: Dr. Khan's extended-length letter appears here.
RESPONSES / COMMENTS (MEDICAL LEGAL)
RE: HIPAA and Doctor Reviews on Websites (Carl Solomon, DPM)
From: Richard W. Boone, Sr
In most cases, I seriously doubt that a court would find that a patient had waived his or her right to medical privacy merely by posting a so-called "review" criticizing the care provided by a physician. So, any response which discloses protected healthcare information is a potential HIPAA violation. Further, since most of these Internet "reviews" are really editorial opinions, they are most likely constitutionally protected from defamation suits in any event.
In my opinion, it is a mistake to respond to these Internet reviews. All that it usually accomplishes is another public shouting match. History has shown us that there is never a clear-cut winner in any of those arguments. All they ever seem to do is to draw even more attention to the unwanted criticism, giving it more public circulation than it deserves. Unless the "review" is actually hurting you professionally in some significant and provable way, it is probably better just to ignore the criticism.
Richard W. Boone, Sr., Fairfax, VA, RWBoone@aol.com
RESPONSES / COMMENTS (NON-CLINICAL) - PART 1
Routinely Taking Patients' Blood Pressures in a Podiatric Setting
From: Elliot Udell, DPM
At our office, we now routinely take patients' blood pressures and brachial pulses. Initially, I was against this and frankly instituted this in our office solely to satisfy "meaningful use." I resisted taking routine blood pressures on patients because it felt like doing it is dabbling in another doctor's profession. I also feared that if podiatrists all started taking routine blood pressures, we would all have unnecessary legal exposure in an area that is out of our scope and focus of practice.
Something happened today which jolted me and totally changed my thinking on the matter. I took a man's blood pressure, who presented to our office solely to have his right foot evaluated. His systolic was 192 and diastolic was 94. When I apprised him of the results, the patient realized that he had forgotten to take his blood pressure medications for over a week. I counseled him to contact his internist immediately and get back on his medical routine. The patient left the office extremely grateful, and I felt like I did a really good deed over and beyond the focus of my practice.
Elliot Udell, DPM, Hicksville, NY, Elliotu@aol.com
RESPONSES / COMMENTS (NON-CLINICAL) - PART 2
RE: Celebrex Not Being Detailed to Podiatrists
From: Ed Davis, DPM, Brandon Hawkins, DPM
We cannot get detailed for Celebrex. The Pfizer rep informed us that no credit is provided for Celebrex written by podiatrists.
Ed Davis, DPM, San Antonio, TX, ed@sanantoniodoc.net
Actually Pfizer is very podiatry-friendly. Our reps bring samples to our office at least twice a week. I am also a local and national lecture for Pfizer on behalf of Celebrex and Lyrica.
Therefore, to assume that Pfizer lacks commitment to podiatry is a fallacy. The problem that this physician is having is that the rep covering his area is either new or is unfamiliar with podiatry and is uncomfortable in selling his product.
In the future, instead of assuming and or jumping to conclusions, maybe you should talk with the manager overseeing this reps area. Not everyone is a podiatry hater!
Brandon Hawkins, DPM, Bakersfield, CA, bjhawkdpm@hotmail.com
MEETING NOTICES - PART 1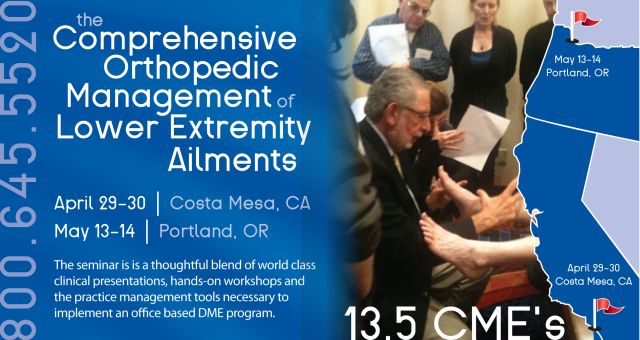 RESPONSES / COMMENTS (NON-CLINICAL) - PART 3
RE: Advertisements for Laser Treatment of Onychomycosis (Barry Mullen, DPM)
From: George Jacobsen, DPM
To clarify one point for Dr. Mullen, I didn't bring up the word "fraud." The patient questioned whether it was fraud. I could have said I'm not a lawyer or incubated a lawsuit, but I have learned not to take everything a patient says about another doctor as being absolutely correct. We have all been misquoted or our instructions misunderstood at some time in our careers. PICA presented three cases in their 2010 home study program, where I believe all three doctors went out their way to help their patients, yet you would cringe at the patients' perspectives and the outcomes.
I recommended that this patient return to his podiatrist as...
Editor's note: Dr. Jacobsen's extended-length letter can be read here.
MEETING NOTICES - PART 2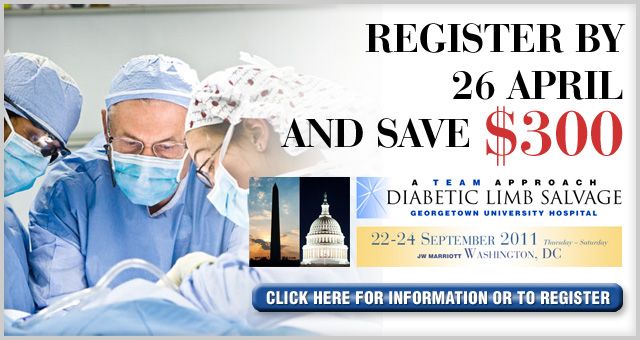 CURRENT TOPICS BEING DISCUSSED ON CODINGLINE'S LISTSERV INCLUDE:
o Foreign Body Removal in Tibia
o Sarapin Injections
o Treatment & Billing an eRx Code
o Physical Therapy Modifier new Thomas Neuman
o Home Health Billing Questions

Codingline subscription information can be found here
APMA Members: Click here for your free Codingline Silver subscription
CLASSIFIED ADS
SPACE AVAILABLE- NYC & LI
Office to sublet and share - East 60th Manhattan, and Plainview long island. access to an MRI, Joint Commission certified operating rooms, digital x-ray, diagnostic ultrasound, and access to a multi-specialty ambulatory surgical center. Turn-key operation - no investment needed 516 476-1815 PODO2345@AOL.COM
OFFICE TO SHARE- NYC GREAT OPPORTUNITY
6 rooms (1000 sq. feet), Gramercy Park area. Newly renovated, painted, fully equipped and wired. Good for all situations. Available for immediate occupancy. Rental terms are competitively priced based on need. Please contact 157629@gmail.com for more information.
ASSOCIATE POSITION - CT - (FAIRFIELD AND NORTH HAVEN)
Join one of the largest podiatric groups in Connecticut. Well-established and progressive offices, including EMR, digital x-ray, vascular and NCV studies, Pinpointe and CO2 lasers, diagnostic ultrasound and electrical stimulation therapy. You can expect a full schedule of patients the day you start, and a very competitive salary. For more info www.greatfootcare.com. Send resume to Dr.Kassaris@yahoo.com
ASSOCIATE POSITION - NEW YORK CITY & QUEENS
One of the fastest growing podiatry practices in New York City and Queens seeks a podiatrist who participates with HealthFirst, Fidelis, and other Medicaid plans. Preferably a Spanish speaking podiatrist. Contact me at Podocare@aol.com
ASSOCIATE POSITIONS - NW INDIANA, CHICAGO AREA
2 Full-Time positions open - One for Northwest Indiana and one for the Chicagoland area. Must have 2-year surgical residency. Must be motivated and a self-starter. State License required. If interested email: f-massuda@footexperts.com
EQUIPMENT FOR SALE - COOL TOUCH LASER

Cool Breeze Cool Touch CT3 plus laser used for ugly, unsightly, toe nail infections. Less than six months old. Great price won't last long. Considering a laser? We also have the Q- Clear Q- switch laser too. This laser is perfect for you. Also a used Lumix 2 laser, best price today. Dr. Zuckerman is in the Fort Lauderdale area and will demo these lasers on your patients. E-mail footcare@comcast.net
PODIATRY SUPPLIES--CHEAP!
Closing office. Gloves, pads, CAM walkers, casting splints, Powersteps, dressings, Covelets, Elastikon, Zonas, Coban, etc, etc. E-mail for complete list/description. Why pay full price? Huge discount if you take entire inventory. E-mail for complete list/description to goodfeet@hbci.com or call 507-429-7957.
GROWING PRACTICE FOR SALE- PHOENIX ARIZONA
Part of the largest multi-specialty group in Phoenix comprised of approximately 30 referral sources. Selling 50% share in practice grossing 600K. Gross is based on part-time practice but easily expandable to full-time if desired. Active, healthy client population, excellent surgical base, very minimal palliative care. PSR-36 required. Inquire at drlaurel@cox.net
PRACTICE FOR SALE - MARYLAND, DC SUBURBS
Great opportunity. Well established and equipped practice for sale. Office includes state licensed Ambulatory Surgical Center. Present owner is retiring but will stay on as needed for smooth transition. Average gross over past 3 years is $575 K. dpmpracticeforsale@yahoo.com
PRACTICE FOR SALE - HOUSTON, TEXAS

28 year old busy, progressive practice for sale with an excellent reputation and well established referral base. Well-trained, dedicated, supportive staff. Excellent cash flow $475K income after overhead. EMR, digital x-ray, diagnostic ultrasound. Free standing building also available with large outdoor sign. Also available are two transferable surgical center partnerships(with distributions). Owner retiring and willing to stay part time during transition. Cover letter/CV to softechpodiatrist@gmail.com
PGY-3 POSITION - NEW YORK CITY
PGY-3 position available starting July 1, 2011 at Beth Israel Medical Center in New York City. Please contact Dr. Richard Frankel at rfrankel@chpnet.org
PM News Classified Ads Reach over 12,500 DPM's and Students
Whether you have used equipment to sell or our offering an associate position, PM News classified ads are the fastest, most-effective way of reaching over 12,500 DPM's. Write to bblock@podiatrym.com or call (718) 897-9700 for details. Weekly ad rates start as low as $109 for a 50-word ad THIS OFFER DOES NOT APPLY TO BUSINESSES PROVIDING PRODUCTS OR SERVICES. Note: For commercial or display ads contact David Kagan at (800) 284-5451.
Disclaimers
Acceptance and publication by this newsletter of an advertisement, news story, or letter does not imply endorsement or approval by Kane Communications of the company, product, content or ideas expressed in this newsletter. Any information pertaining to legal matters should not be considered to be legal advice, which can only be obtained via individual consultation with an attorney. Information about Medicare billing should be confirmed with your State CAC.
---
THIS MESSAGE IS INTENDED ONLY FOR THE USE OF THE INDIVIDUAL OR ENTITY TO WHICH IT IS ADDRESSED AND MAY CONTAIN INFORMATION THAT IS PRIVILEGED, CONFIDENTIAL AND EXEMPT FROM DISCLOSURE.
---
If the reader of this message is not the intended recipient or an employee or agent responsible for delivering the message to the intended recipient, you are hereby notified that any dissemination, distribution, or copying of this communication is strictly prohibited. If you have received this communication in error, please immediately notify me and you are hereby instructed to delete all electronic copies and destroy all printed copies.
---
DISCLAIMER: Internet communications cannot be guaranteed to be either timely or free of viruses.
Guidelines
To Post a message, send it to: bblock@podiatrym.com
Notes should be original and may not be submitted to other publications or listservs without our express written permission.
Notes must be in the following form:
RE: (Topic)
From: (your name, DPM)
Body of letter. Be concise. Limit to 250 words or less). Use Spellchecker
Your name, DPM City/State
Subscribers are reminded that they have an ethical obligation to disclose any potential conflicts of interest when commenting on any product, procedure, or service.

Barry H. Block, DPM, JD
---
Browse PMNews Issues
Previous Issue | Next Issue