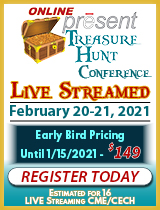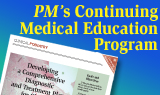 | | | |
| --- | --- | --- |
| | | |





PM News Classified Ads

CLASSIFIED ADS - ASSOCIATE POSITIONS AND FELLOWSHIPS

ASSOCIATE POSITION

- ALBUQUERQUE, NM

Foot & Ankle Specialists of New Mexico has an exciting position open for a board qualified or board-certified foot and ankle surgeon to start in the fall of 2021. You can view our website at footanklenm.com. Spanish speaking and Fellowship is a plus but not a requirement. Billing/coding experience is preferred. Compensation is a competitive salary plus a percentage bonus structure to start. Please email CV and cover letter to rrivera@footanklenm.com.

ASSOCIATE POSITION – KENTUCKY

Associate position available for a compassionate physician for busy, well-established office in beautiful Central Kentucky. Extensive range of services offered with ancillary services onsite and hospital surgical privileges available. Enormous potential for rapid growth. Generous salary with incentive/full benefits and partnership opportunity. Email CV and cover letter to: Kyfootdr@gmail.com

ASSOCIATE POSITION

- STATE COLLEGE, PA

Seeking Full Time Surgical Physician Immediate Opening, Top Salary Immediate or delayed buy-in option available Established high-end surgical practice since 1990's State College, PA FAX CV to 814-231-1817.

FULL TIME PODIATRIST -

NORTHERN NEW JERSEY

We are a fast-growing podiatry practice in North Jersey with multiple locations and Doctors. We are currently looking for a full-time motivated and caring Doctor to join our busy practice. Some benefits include: competitive six-figure salary, generous bonus structure, health insurance (including vision & dental), paid vacation time off, paid malpractice insurance and CME time off. Great prospects for experienced Doctors as well as new Associates. This is an excellent opportunity to expand your Podiatric medical and surgical experience in an office-based practice! If interested, please submit your CV to DrSamofal@PodiatryCenterNJ.com

ASSOCIATE POSITION – BERGEN COUNTY, NJ

Looking for a full-time podiatrist in a very busy, fast-paced practice. Offering competitive salary and bonuses. Lots of sports medicine, excellent support staff, and positive environment. Immediate start date. Please e-mail CV to cma@njfootpain.com, should you have any further questions you may call Gerry 201-523-9489 ext 101.

ASSOCIATE POSITION

- NW FLORIDA

Energetic, compassionate, teachable and hardworking individual. Full or part time position in a growing practice. Competitive salary and benefits package. Must be BQ/BC. Please email CV, Reference letters, and a brief essay or video as to what makes you a good candidate for this position. nffhumanresourcesac@gmail.com

POSITION AVAILABLE

– MARYLAND

Great opportunity to join a well-rounded, growing, podiatry practice in Maryland. We expect a physician with high integrity, and a passion for our brand. We strive for accuracy and consistency. We desire a physician centered on patient commitment. Cleanliness is a must. If you are an energetic, enthusiastic, and tenacious candidate with a cutting-edge knowledge base, email us your CV for more information. info@HLESfootcare.com

ASSOCIATE POSITION - MIDWEST

ONCE IN LIFETIME OPPORTUNITY to join a thriving practice with instant patient volume. State-of-the-art practice with Advanced Derm, Limb Salvage, Sports Med, Pediatrics, in-office-lasers, formulary. Seeking ambitious DPM with surgical and patient management skills. Early board-certification with the ability to outpace your peers financially. Buy-in anticipated after initial contract. Starting six-figure salary with generous bonuses. No nursing homes. Perks include Paid Med-Mal, Vacation & CME days. Hospital & Medical Organizational Dues, Health & Disability Insurance, Phone & Car Allowances, 401k, and $5,000 Signing Bonus. If interested, email CV to DPMPROFESSIONAL2021@GMAIL.COM

GREAT OPPORTUNITY

IN RURAL NORTH CAROLINA

20+ year old practice in North Carolina, all aspects of podiatry. Loyal patient following, physician referral base. EHR, staff in place. Low overhead. Great potential for any type of podiatrist. Will stay for transition if desired. 252-813-3136.

ASSOCIATE POSITION

- NW FLORIDA/COASTAL ALABAMA

Busy, well-established practice, EHR, digital x-ray, diagnostic ultrasound. Offering competitive six-figure salary w/bonus structure, health/malpractice insurance, and PTO. PSR-36 required. Partnership path to motivated and compassionate associate. Must obtain Florida and Alabama licenses. Send CV: Brentmharwood@gmail.com

ASSOCIATE POSITION

- KENTUCKY

Associate wanted for 2 office practice and eventual ownership. Start your new year off right with an exciting future that will lead to financial and career success. Looking for a well-rounded surgically trained podiatrist who has the desire and drive to eventually own his future. Great opportunity, excellent pay, benefits, hospital privileges, residency program, wound care available. Located in the great state of Kentucky. Great place to live and raise a family. This is it!! Do not let it slip away, act fast!! Email CV to Poddoc2019@gmail.com. Serious motivated inquiries only please

ASSOCIATE POSITION - HARRISBURG, PA

Multi-office practice ISO a surgical BQ/BC DPM. FT position covering all aspects of podiatry. We are associated with surgical centers, hospitals, wound care centers and a local residency program. Salary with production based bonus and benefits package included. Please send CV to tbeidemandpm@keystonefootdoc.com.

ASSOCIATE POSITION

- SOUTHWEST, FL

Immediate position for busy practice in Sunny Southwest, FL. ABFAS RRA BC/BQ. EMR, E x-rays, US, DME. Base salary + bonus w, PTO, 401K, fees, health benefits. Also 1 ACFAS credentialed fellowship avail, must be BQ ACFAS by start of program 8/2021: DrLam@NaplesPodiatrist.com

HOME FOOT CARE, INC.- MOBILE PODIATRISTS-GREATER LOS ANGELES AREA

PODIATRISTS NEEDED IMMEDIATELY! Full or part time available to see homebound patients in the following areas: San Bernardino/Riverside, Lancaster/Palmdale, Ventura/Oxnard, East Los Angeles, West San Fernando Valley, and West Covina, Pomona, Ontario, Rancho Cucamonga. Choose your own days/hours, excellent monthly compensation, cloud based EHR, dedicated support staff. If interested, email CV to: homefootcare@hotmail.com. Check us out @ www.footdocs2u.com

WOUND CARE FELLOWSHIP

-

NEW YORK

CPME APPROVED 12 month fellowship beginning July 1st, 2021. Hospital and clinic environment, with onsite hyperbaric medicine. Working with infectious disease, dermatology, as well as, general, vascular, and podiatric surgeons. Must have completed a PMSR residency. Please contact drarnoldhertz@aol.com or jtfootcare@gmail.com. EOE employer.

PM NEWS CLASSIFIED ADS REACH OVER 20,000 DPMs AND STUDENTS

Whether you have used equipment to sell or are offering an associate position, PM News classified ads are the fastest, most-effective way of reaching over 20,000 subscribers. For details, click here or write to: bblock@prodigy.net or call (718) 897-9700 for details. For commercial or display ads contact David Kagan at davidekagan@gmail.com or call (215) 808-0770

CLASSIFIED ADS - PRACTICES FOR SALE OR WANTED, EQUIPMENT FOR SALE

PRACTICE FOR SALE

- VAN NUYS, CALIFORNIA

Motivated Seller. General podiatric 53 year old practice for sale in Van Nuys California, next to hospital. Great growth potential. Will stay to help transition. Call Ron Miller at 310-980-1822 or email to remillerdpm@sbcglobal.net

PRACTICE FOR SALE

-

SOUTHWEST MO

This solo practice is leading provider in market. Busy office based practice with opportunity for growth and expansion. Owner desires to transition and retire. Contact MCrosby518@gmail.com

PRACTICE FOR SALE - BOSTON, MA

Opportunity for experienced podiatric surgeon to join practice and become owner. Very high volume of surgery with large referral base. Well established infrastructure and operating strategy. Owner financing available. Contact: MCrosby518@gmail.com

PRACTICE FOR SALE

- TARZANA, CALIFORNIA

Thriving practice for sale in optimum location next to pharmacy and across from major hospital in Tarzana California Established 1982 Ground floor free parking Patients are PPO Medicare and cash Serious inquires only text 818 451-8441.

PRACTICES WANTED TO BUY

– TRI-STATE AREA (NY, NJ, CT)

Building out a network of podiatry practices throughout the Tri-State area (NY, NJ, CT). We are looking to buy podiatry practices large, small, rural or urban. Podiatrists who are looking to join a larger group to manage business operations, or retire, can contact us at podiatrymanagementinc@gmail.com. Competitive compensation and benefits package for those who would like to sell and work within the larger company.

ACTIVELY SEEKING TO ACQUIRE A FOOT ORTHOTIC COMPANY

Well-funded group looking for both solvent and insolvent Orthotic companies. Join an established industry partner who has successfully integrated numerous acquisitions over many years. In strictest confidence, Please contact enquiries@Brandcontrol-holdings.com to explore further

PM NEWS CLASSIFIED ADS REACH OVER 20,000 DPMs AND STUDENTS

Whether you have used equipment to sell or are offering an associate position, PM News classified ads are the fastest, most-effective way of reaching over 20,000 subscribers. For details, click here or write to: bblock@prodigy.net or call (718) 897-9700 for details.