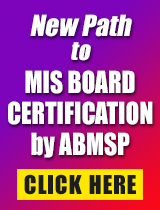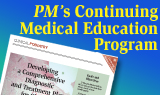 | | | |
| --- | --- | --- |
| | | |





Search




09/10/2019

QUERIES (NON-CLINICAL)



Query: Disposal of Human Bones




I am in possession of actual human bones, including the whole lower extremity that we were required to purchase for anatomy class in the late 70s at ICPM. We will soon be downsizing our home and I have left practice and I wonder how one disposes of human remains like these. What do I do with them?




Michael Cohn, DPM, Albuquerque, NM





Editor's note: Your alma mater would probably be happy to receive this as a donation.

---

Other messages in this thread:

---

09/16/2019

QUERIES (NON-CLINICAL)



Query: Easy and Simple EMR System




I need to get a new EMR system and I want it to be simple and easy. Any recommendations from any podiatrists?




Jill Hagen, DPM, Engelwood, NJ

---

09/14/2019

QUERIES (NON-CLINICAL)



Query: General Solo Practice Overhead




I'm writing to see if there is any current information published discussing average solo podiatry practice overhead that is stratified and broken down into categories such as DME, etc.?




Mark Gerig, DPM, Amarillo, TX




Editor's comment:

You can obtain a wealth of information on expenses by reading PM's current Practice Management Survey. While it doesn't break down expenses by type of practice, the overall survey indicates that the overhead in a solo practice will be greater than in a group practice.




---

09/12/2019

QUERIES (NON-CLINICAL)



Query: Program to Track Lab Specimens




Can anyone recommend a good program to track laboratory and biopsy specimens.




Chris Ferguson, DPM, NY, NY

---

09/11/2019

QUERIES (NON-CLINICAL)



Query: Source for Televere Digital X-ray System Battery for Cassette




Does anybody know where we can purchase (at a reasonable price) a replacement battery for the x-ray cassette for a Televere digital x-ray system to make it remote?




Vincent Marino, DPM, San Francisco, CA

---

09/03/2019

QUERIES (NON-CLINICAL)



Query: Source for a Scribe




Can someone tell me where I can find a scribe for my office? Either in-office or virtual..




Michael Galoyan, DPM, Middle Village, NY

---

08/20/2019

QUERIES (NON-CLINICAL)



Query: Payment for Residency Rotations?




I have a question for residency directors. Do department heads at your institution expect to be paid to allow podiatric residents to do their rotations in their departments?




Robert Scott Steinberg, DPM, Schaumburg, IL

---

08/15/2019

QUERIES (NON-CLINICAL)



Query: Source for X-Ray Duplication Film




I'm looking to purchase x-ray duplicating film as well as roller transport clean-up film. Any sources would be appreciated.




Paul A. Galluzzo, DPM, Rockford, IL

---

08/05/2019

QUERIES (NON-CLINICAL)



Query: Proper Techniques for Traditional X-Ray Film




There are still many offices using traditional x-rays. We use an older, but properly functioning, X-Cel unit and a Hope automatic processor. Both units are well-maintained and serviced monthly. The quality of our foot films is excellent, but our ankle views are under-penetrated despite changes in technique. We were told that the intensifying screens have a limited lifetime and should be replaced. We recently purchased new 10x12 cassettes with intensifying screens (Medlink, blue, 800).





I need a recommendation for developing proper and reliable techniques (time, mA, and kVp) for our new cassettes. There must be an easy reference or YouTube video to help make this task easier. Our original techniques do not work with our new cassettes.




Greg Caringi, DPM, Lansdale, PA

---

07/29/2019

QUERIES (NON-CLINICAL)






Has anyone switched to a VoIP phone system and how is it working? Pros and cons? Which company do you use?




Robert DiCaprio, DPM, Schenectady, NY

---

07/25/2019

QUERIES (NON-CLINICAL)



Query: Podiatry Surgical Burrs or Other Hand Piece Options for MIS




I have been using Foredom duplex hand pieces for over 30 years. They accepted 1/16" bits. They no longer make these quick change hand pieces that fit these standard podiatry bits; or at least I'm not able to find them. Does anyone know of a company that sells either 3/32" podiatry surgical burrs or other hand piece options used for minimally invasive surgeries?




Brian R. Lee, DPM, Mt. Vernon, IL

---

07/11/2019

QUERIES (NON-CLINICAL)



Query: Affordable Amniotic Membrane Product




I have been using AmnioFix injectable for plantar fasciitis and Achilles tendinitis. Recently, they have begun the process of getting FDA approval for these and similar conditions and were told they had to remove it from the market and only allow the sheet forms to be available in the OR. This raises the cost dramatically. Is anyone using any other amniotic membrane product with good results? One that remains around $225 or so?




David E Gurvis, DPM, Avon, IN

---

06/24/2019

QUERIES (NON-CLINICAL)






Things out here in the real world for us solo practitioners is not getting better. I have had a solo practice for 30 years and built an office building and a surgery center. I really love my profession, but hate the business aspect of it. It is all worry about payroll, insurance, loan payments, supplies, retirement, etc. ad nausea! I am considering selling the whole thing and just going to work for a salary.




I am not sure that is reasonable at 63 years old. It certainly makes me fearful in some ways to consider it. Any suggestions or reliable information/experience on how to make such a change would be helpful and appreciated.




---

06/21/2019

QUERIES (NON-CLINICAL)



Query: Source for Affordable Amnion Injections


 

I am looking for an affordable source for amnion injections. There used to be many sources for an injection that would cost me around $250. It seems that some of these are going away. Any help would be appreciated. 


 

Thomas J. Chambers, DPM, Mesa, AZ

---

06/20/2019 QUERIES (NON-CLINICAL)

Query: Sterilization of Nail Nippers





If I am understanding the APMA Weekly Focus dated June 11 correctly, it suggests that we perform steam sterilization of nippers after each use. I have always used cold sterilization between patients with steam sterilization at the end of each day or after I accidentally cut a patient. It made it clear that this was a suggestion and not a standard of care. I wonder what my colleagues are doing.




Matthew B. Richins, DPM, Joplin, MO

---

06/12/2019 QUERIES (NON-CLINICAL)

Query: Opening a Cash-only, Non-surgical Foot Clinic




Four other retired DPMs and I are interested in opening a cash-only, non-surgical foot clinic (no insurance precerts/deductibles/co-payments) in a disadvantaged area of our urban community. Any advice would be appreciated.




---

05/21/2019 QUERIES (NON-CLINICAL)

Query: Source for Formaldehyde Products




I have been using Lazerformalyde and/or 10% Formadon for years for verruca plantaris. None of the pharmacies in my area have access to 10% formaldehyde or Lazerformalyde. Are there any other sources for this? Would there be any issue with me purchasing 10% buffered formaldehyde and dispensing it from my office?




Ira R. Cohen, DPM, Downey, CA

---

05/20/2019 QUERIES (NON-CLINICAL)

Query: CPR Certification for Staff




I am considering CPR certification for my entire staff. Do most private podiatry offices certify their staff? Are the podiatrists certified?




Olga Luepschen, DPM, Sebring, FL

---

04/29/2019 QUERIES (NON-CLINICAL)

Query: Are the Meet the Masters Podcasts Still Available?


 

I am a 2nd year student at CSPM. Recently, I noticed the Meet The Masters (Podiatric Success) website was down and I was unable to go back to listen to the old podcasts from other DPMs. I have listened to most of the episodes and it has allowed me to learn so much about the profession and how much progress has been made within the field. 


 

In fact, one episode about the California's Physician and Surgeon Task Force is what convinced me to enroll in podiatry school and stay in California. It was also one of reasons which motivated me to run for the CPMA Student Representative position and be involved with the profession early on. My classmates have also benefitted from this podcast and has helped us realize the different paths that are available in this field and the work that needs to be done to help this field grow, such as student recruitment.  Please advise.


 

Andrew Hu, CPMA Representative, Class of 2021


 


Response:  From 2009-2017, I had the incredible opportunity to interview and host town hall discussions with over 500 of the most incredible DPMs in the world. Due to needed security Web issues, my IT partners took down the website and the audio downloading ability last month without my notice. I'm happy to report all 420 episodes are now available as a PodCast through Apple Podcast. I expect this to remain available for a few months, so for now, please consider downloading the series. There is zero cost as this is offered as a service to our great profession.


 

Bret Ribotsky, DPM, Boca Raton, FL

---

04/19/2019 QUERIES (NON-CLINICAL)


Query: Reason to Maintain License?


Is there any reason to maintain a license to practice if a podiatrist has sold his/her practice and: A) is not going to make enough money in side practice activities (assisted living patients, locum tenens, etc.) to pay for the license and malpractice, or B) is not planning on using the license even for activities like volunteer work. I have talked to 3 different podiatrists that are inactive in any type of practice who are maintaining their license and getting required CME "just in case". What is the consensus among other soon to be, or already retired podiatrists?


Name Withheld

---

04/17/2019 QUERIES (NON-CLINICAL)




We use cable for our phone service provider which is bundled with Internet. Our office has had problems for about a year with dropped calls, both incoming and outgoing. All of these problems appear to be along the phone lines that the buildings share and are not internal phone line problems.

I am thinking of making a switch to VOIP. Does anyone have experiences to share with this type of service?




John Scholl, DPM, Lady Lake, FL

---

04/15/2019 QUERIES (NON-CLINICAL)

Query: Balance Braces for Elderly Patients (Fall Prevention)




I would appreciate feedback from any podiatrists (who have no vested interests) with anecdotal experiences using balance braces for elderly patients as part of a fall prevention program.




Joe Boylan, DPM, Ridgefield, NJ

---

04/13/2019 QUERIES (NON-CLINICAL)

Query: Ordering Lyme Disease Tests




The CDC has now confirmed that in the most recent available statistics, Pennsylvania, New Jersey, and New York rank the highest in the number of confirmed cases of Lyme disease. Based on this, it is probably advisable for podiatrists practicing in the above states to order a Lyme disease test when evaluating patients who present with joint pain and swelling.




Elliot Udell, DPM, Hicksville, NY

---

04/10/2019 QUERIES (NON-CLINICAL)




I am part of a medium size multi-specialty group practice. As part of our ongoing commitment to quality improvement, all specialties are tasked with identifying, measuring, and meeting quality metrics. Examples include percentage of patients with BP below 140/90 or glycohemoglobin below 7 for primary care, or cholesterol screening for pediatric patients, etc. I am requesting suggestions for quality metrics for podiatry from my colleagues.




Nicholas Sol, DPM, Colorado Springs, CO

---

04/04/2019 QUERIES (NON-CLINICAL)

Query: EBM for Orthotics Coverage




I have been working with a local insurance company on getting custom molded orthotics covered as a benefit. They would like me to submit evidence-based research in support of using them for inflammatory conditions as well as preventing breakdown of pre-ulcerative calluses. They have submitted this request to me:




"We request that you send literature that covers all research, not just the literature that promotes a certain stance. We do not consider information such as promotional materials, product dossiers, review articles, and white papers. Since our medical policy is developed around evidence-based medicine, it is best to submit research articles from peer-reviewed, randomized controlled trials."





Has anyone ever successfully argued this position? Any information/insight about what articles are most supportive or demonstrate the effectiveness of custom molded orthotics would be appreciated. I am not trying to re-invent the wheel here and have spent considerable time on Pub Med looking for such articles.




Richard Silverstein, DPM, Havre de Grace, MD

---

03/20/2019 QUERIES (NON-CLINICAL)

Query: Pay Structure for New Associate




I am a solo podiatrist of 21 years. I have been blessed with a very busy and growing practice. I am currently building a new office large enough to accommodate two doctors. My question is in regard to how to pay the new associate. I know there are so many variables to consider so even just some general rules or formulas would be appreciated. For the sake of argument, let us assume this is a fresh 3-year trained resident graduating from their program and I would be paying their malpractice, CME, health insurance, and any other "normal" benefits.




What range of base salary is considered normal for a smaller southern city of a population around 100,000 people? For example would a $100K base salary based of a 40% split based off gross collections be a good starting point? (In this example, the new associate would have to collect $250K to break even, and then would keep 40% of the gross collections above $250K.) I am open for all suggestions. I would like to pay associates fairly, yet incentivize them to produce.