CA Podiatrist Has "Tasty" Stimulus for Economy
It's all about finding some way to stand out," says Dr. Mark Wolpa, CEO and Founder of Toe-Food Chocolates & Candy, as to why his chocolate-foot-themed business has had a 100% increase in sales from businesses and job-seekers this quarter. "The fourth quarter is our busiest time, but since January we have been very busy with new customers who are trying to stimulate their business or find jobs," says Wolpa.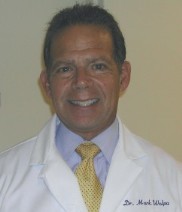 Dr. Mark Wolpa
"We receive orders daily from people who want our life-size chocolate feet to send to a business or prospective employer with a note that says 'Thanks for letting me get my foot in the door,'" says Wolpa.
Dr. Wolpa is Chief of the Podiatry Dept. at Alta Bates Summit Hospital in Berkeley and has authored books and articles, including a children's book, Tommy's Toe-rific Adventures. He has patented a sports innersole, has a medical device that is patent pending, and is one of the first doctors to offer a new laser technology to treat fungal toenails. Wolpa's candy company was featured on the Food Network television show and he also appeared on the To Tell the Truth quiz show.
Source: AOL Money & Finance [3/5/09]